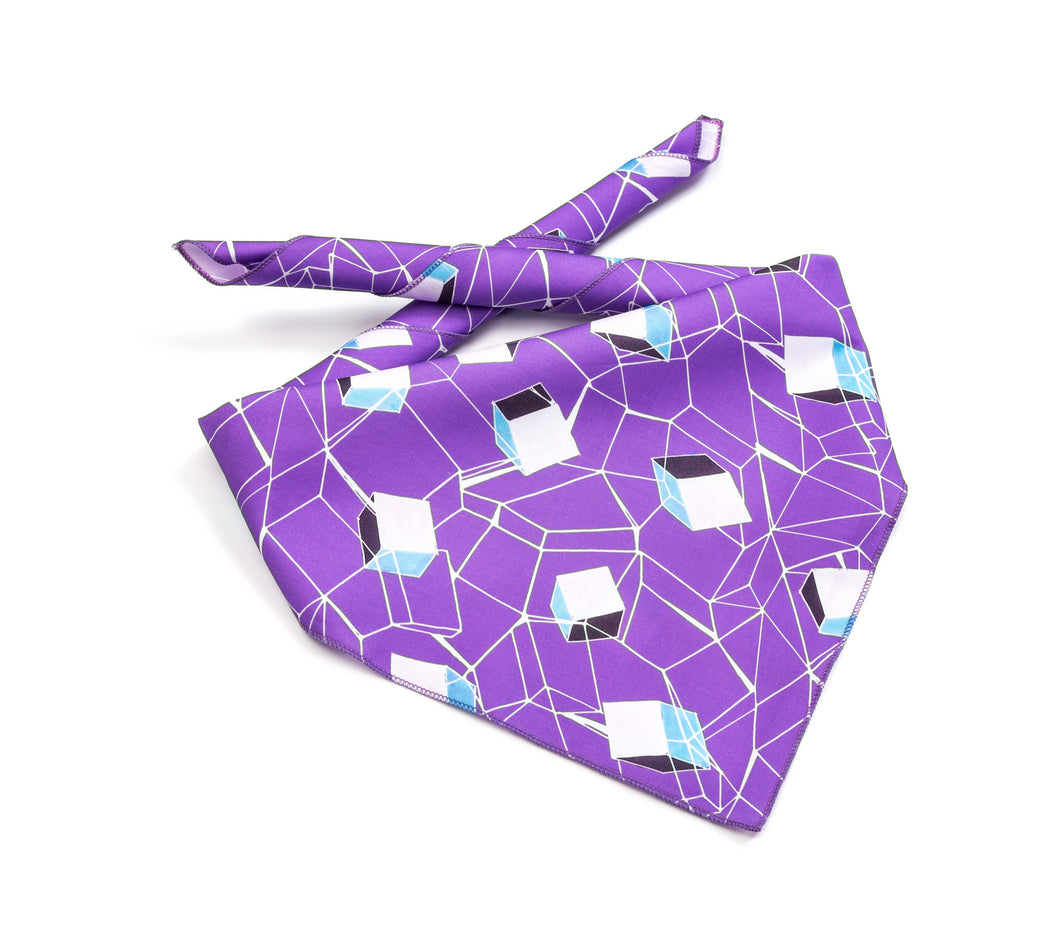 Elza Sunderland Prisms Bandana
The print on this bandana is sourced from Elza Sunderland,Textile Design, 'Prisms', as part of the Elza Sunderland Textile Design Collection at the Los Angeles County Museum of Art. The collection of masks and bandanas are a special collaboration between the Los Angeles County Museum of Art and Open Editions featuring seven of Sunderland's prints from their textiles collection. See the matching set of face-masks here and the entire group of masks and bandanas at LACMA's webshop here. 
Sunderland, also known as "Elza of Hollywood," was an American textile artist. She was a leader in the Los Angeles textile and apparel industry in the 1940s and '50s and produced more than two hundred textile designs during her nearly forty-year career.
Elza Sunderland (Hungary, active United States, 1903-1991)
Textile Design 1940s-50s
Los Angeles County Museum of Art
Elza Sunderland Textile Design Collections
© Casey Sunderland
100% Cotton

23" x 23" 

made in San Francisco by Open Editions 

print will fade with repeated washing