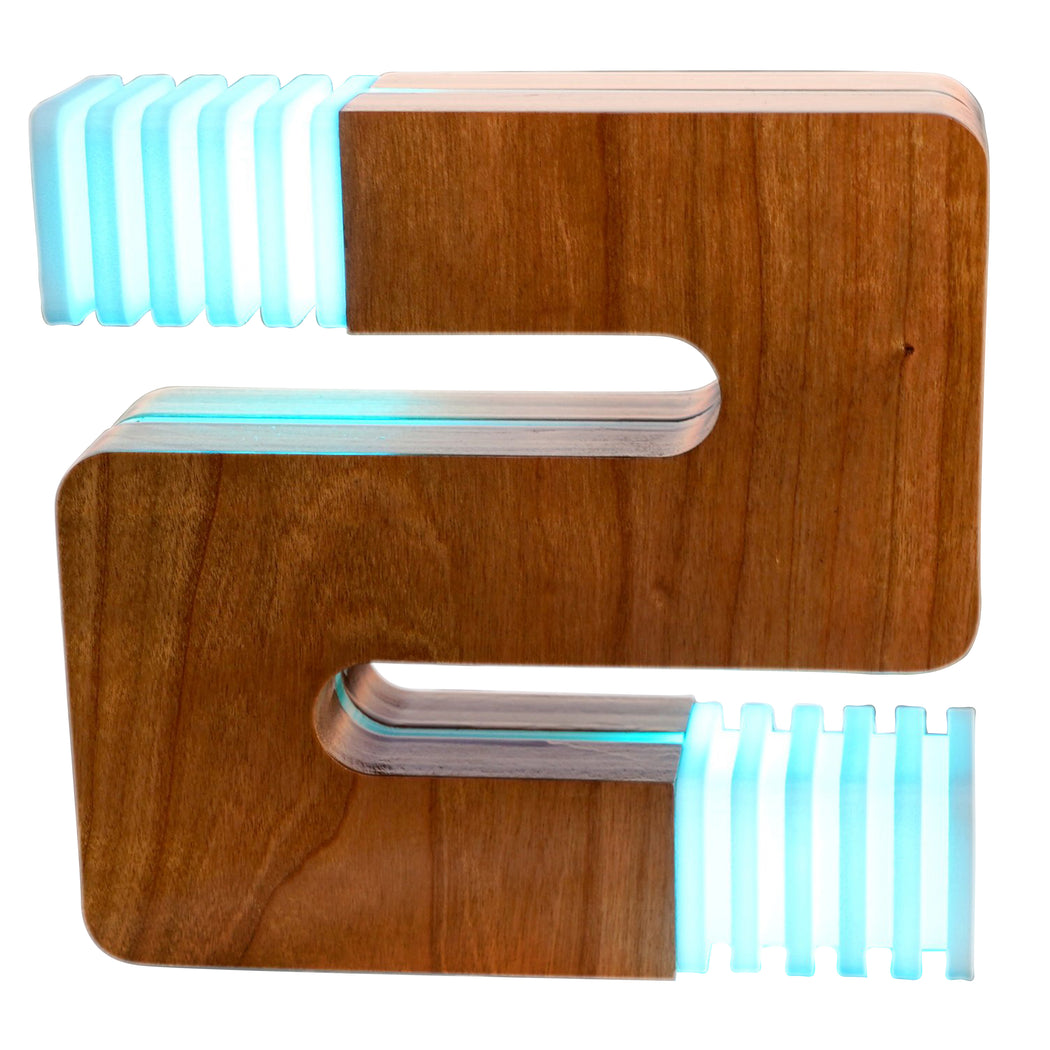 ANDREW KLEINDOLPH / LAMPS (Sidewinder)
CNC-cut beechwood, 3D printed lens, Acrylic, Arduino, Addressable LEDs, Rechargeable battery
Sidewinder is an abstracted ode to the discovery of over 80 rattlesnakes living under a single Santa Rosa home. The snakes are now displaced, but the calmly changing light from this sculpture shines in their memory.
The wood CNC is milled using a Bantam Tools mill. The microcontroller is coded with CircuitPython, and the main shape is modeled using Rhino 3D and Fusion 360. This piece is rechargeable and lasts about seven hours per charge.
Lamps are one of a kind artworks with custom electronics. They are made from long lasting durable components with LED lamps but are sold "as-is" and not guaranteed. If there are any issues with your purchase please email us within a week of receiving the lamp.