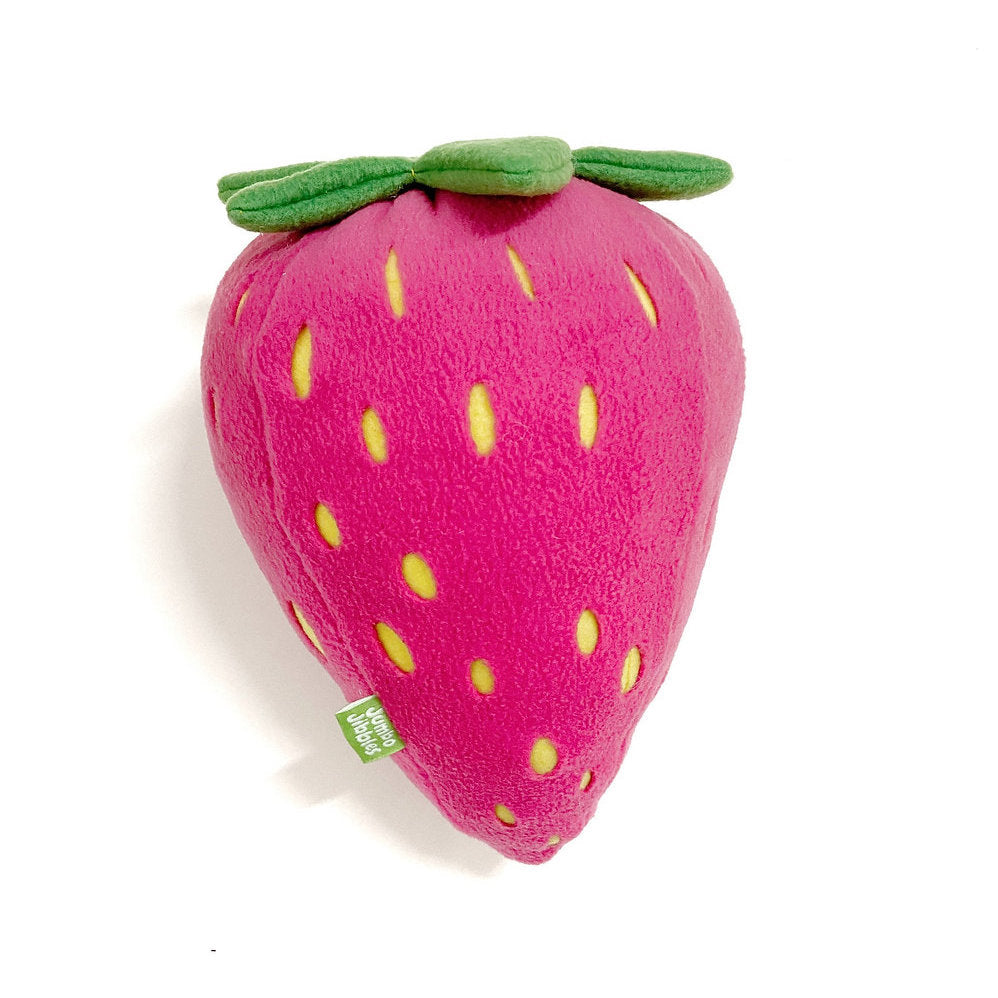 Jumbo Jibbles // Strawberry Pillow
Amy Brown is a San Jose based artist and founder of Jumbo Jibbles. Brown taught herself how to sew after college and now makes a fun variety of objects from stuffed vegetables to hats and masks.
Each strawberry is made of vegan fleece. The insides are made of recycled polyester fibers and are very squishy.