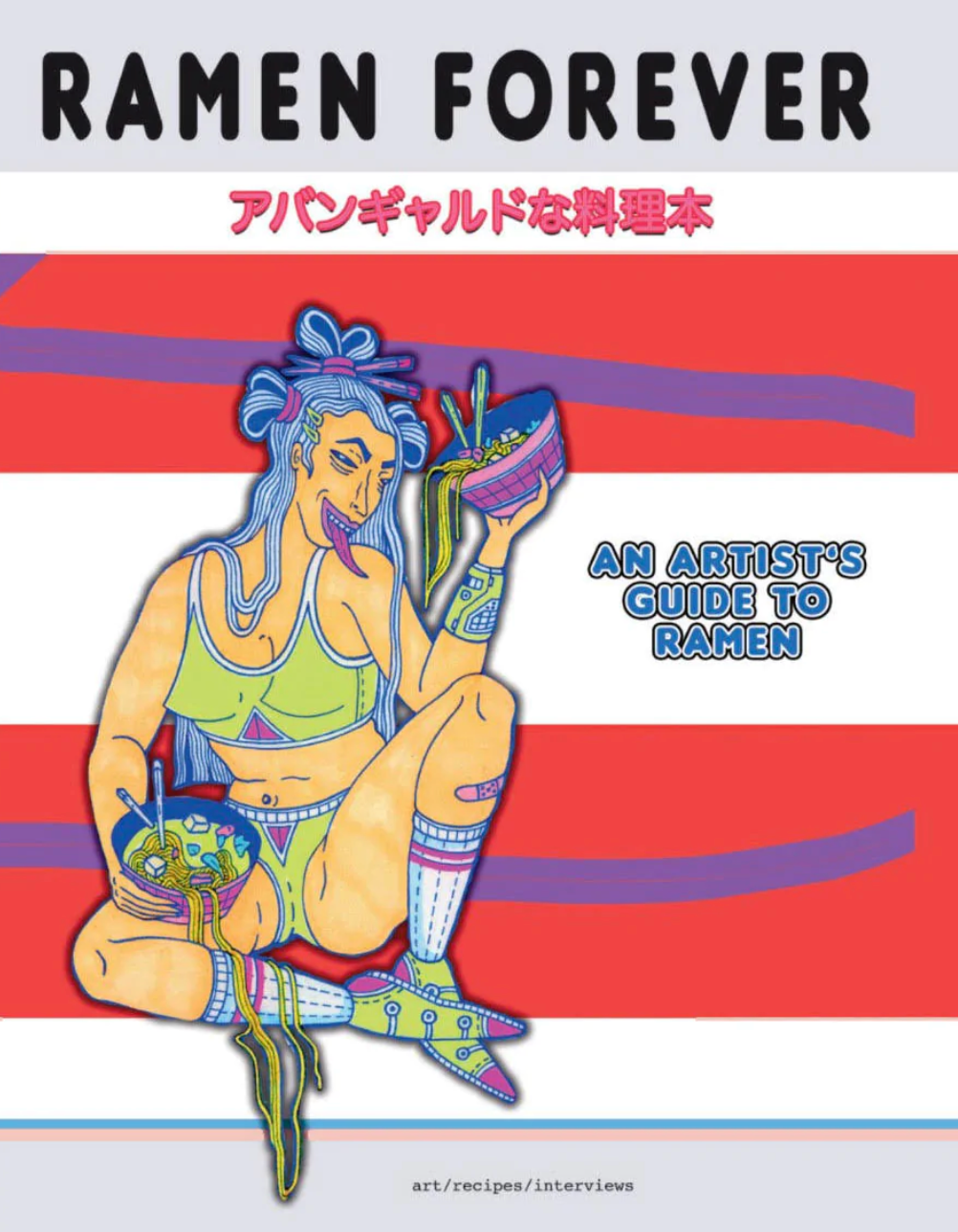 Ramen Forever: An Artist's Guide to Ramen//Yarrow Slaps(Signed)
An Artist's Guide to Ramen:
Ramen Forever celebrates the human relationship to the humble Japanese noodle dish that has taken Western culture by storm. Curated and produced by San Francisco-based artist and co-director of SWIM gallery, Yarrow Lazer-Smith a.k.a Yarrow Slaps. The "avant-garde cookbook" is an illustrated love letter to Ramen. The book seeks to unite and entertain a broad audience of art and food lovers by covering high-brow and low-brow noodle eating.
Included in the cookbook:
Recipes from ramen-loving artists

Ramen illustrations from over 70 of the urban art scene's most celebrated artists.

Interviews with Ramen chefs and food personalities from all over the world.
The Vision:
As an artist/foodie I wanted to curate a book that was artistic enough to be an art book, but food orientated enough to be a cookbook. Initially, I asked artists to illustrate their favorite instant noodle creations. Additionally, they could share a recipe, a title and the price of the ingredients needed to make the dish. Once this exciting instant noodle art started to come in, I knew that I needed more. I began to think about actual ramen and started to find and interview some of today's top ramen chefs and enthusiasts. I went down the rabbit hole of ramen. This book is a visual record of my adventures.