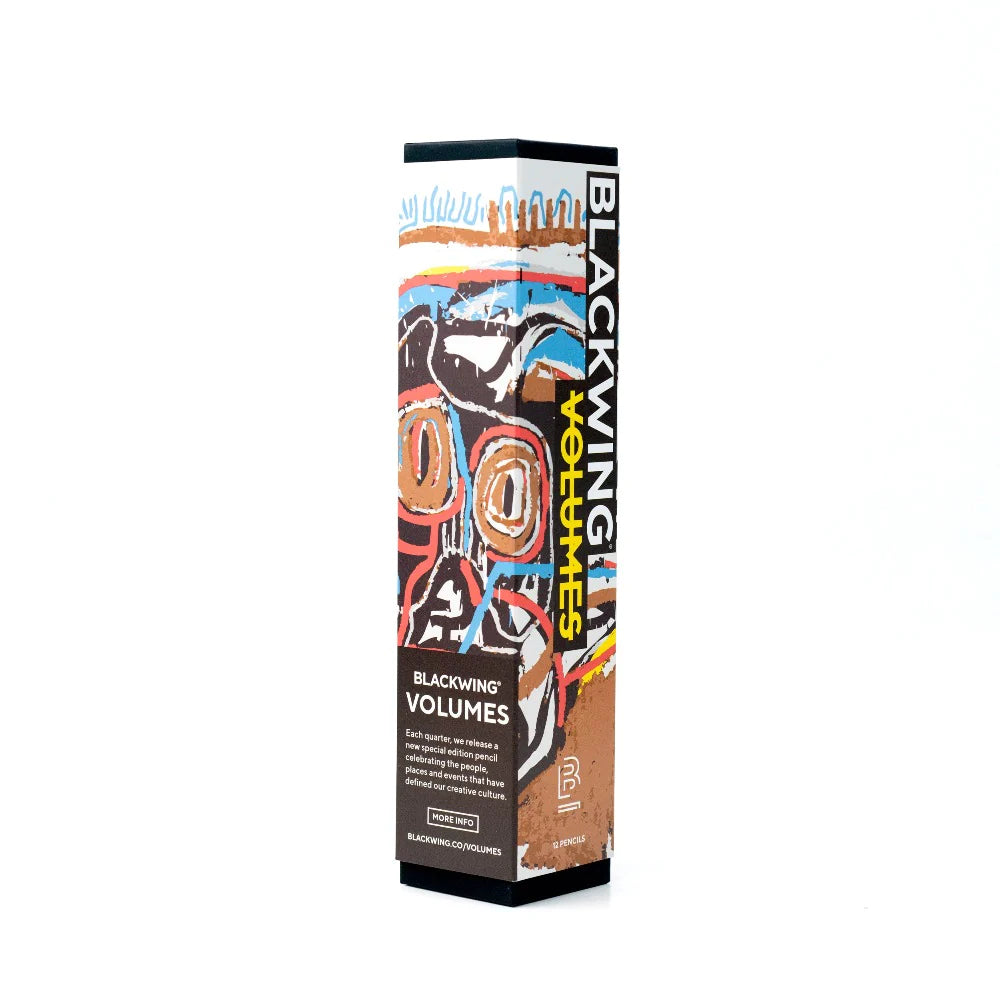 Blackwing // Vol. 57 (Set of 12)
The Blackwing 57 is a tribute to Jean-Michel Basquiat and his boundary-pushing art. The number 57 is a reference to 57 Great Jones Street in New York City, where Basquiat created some of his best-known works.
Blackwing 57 contains our soft graphite. Set of 12 special-edition pencils.