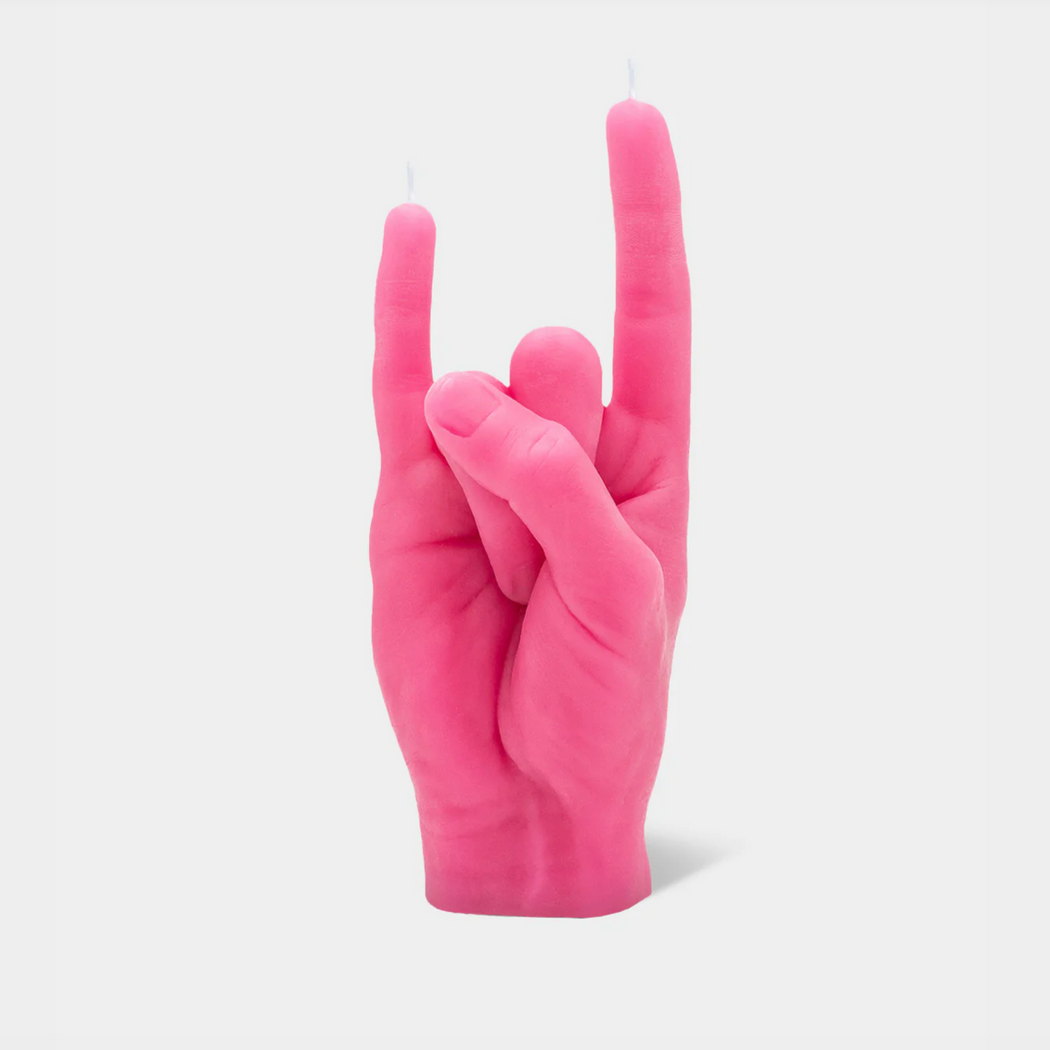 CandleHand // You Rock
CandleHand is a collection of unique and expressive hand gesture candles. Real hand size and real texture. They are great for brightening up your space and expressing your feelings. Each CandleHand candle is handmade in Vilnius, Lithuania, and are 100% natural.
Peace lovers and born winners agree – there's no better way to say it, than beautifully smelling, handmade, life-sized V candle. Designed to reach the heart of the hippy in all of us. Packaged like a champion to play both offense and defence.

Dimensions: 6.7 x 4.3 x 2.4 inches (17 x 11 x 6 cm)
Weight: 0.79 lbs (360g)
Burning time: Approximately 17 hours
Materials: Paraffin wax, cotton wick
Unscented