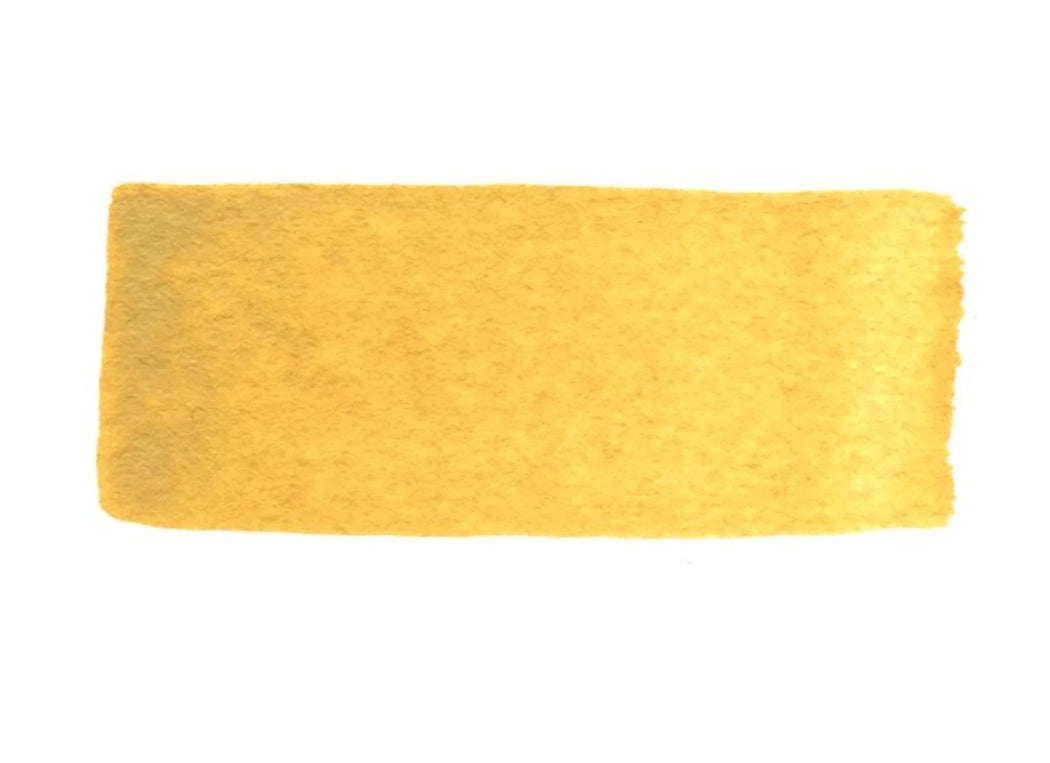 Case For Making // Handmade Watercolors (Blue Ridge Yellow Orchre)
Non-toxic and handmade by Case For Making using the highest quality earth and synthetic pigments and natural watercolor binding medium made from gum arabic (sap from acacia trees), honey, glycerine and distilled water.
It's a highly opaque and lightfast deep gold that sits extremely matte, but can be watered down to subtle yellows or tinted to an opaque pastel.

The pigments used to make these colors are specific to Virginia's Blue Ridge Mountain range. Natural earth pigments have been mined from this region since the mid-1800's. All three colors are natural iron-oxide pigments - clay deposits that over time have been saturated in limonite, which produces a yellow hue, and hematite, which produces a reddish hue.