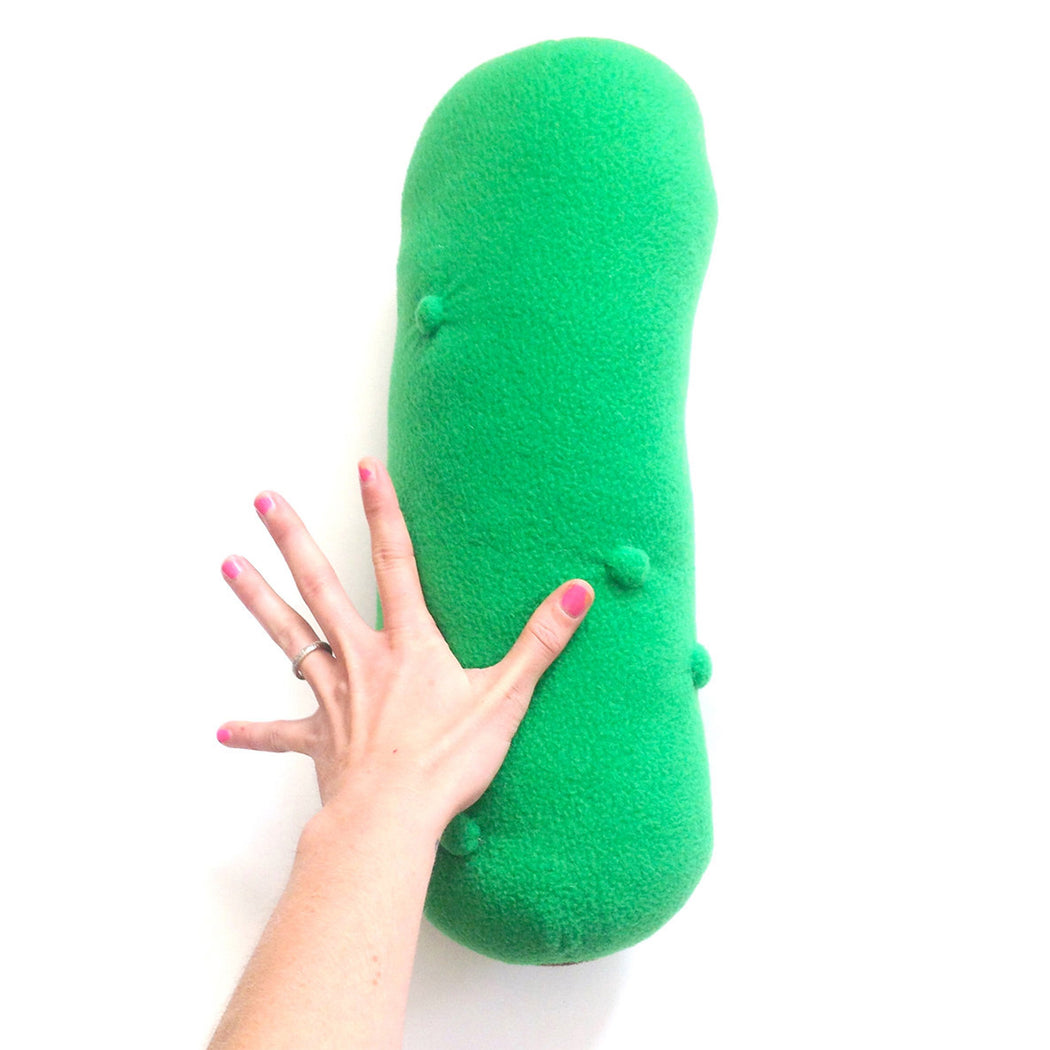 Jumbo Jibbles // "Little" Pickle Pillow
Amy Brown is a San Jose based artist and founder of Jumbo Jibbles. Brown taught herself how to sew after college and now makes a fun variety of objects from stuffed vegetables to hats and masks.
They measure 12" long and are stuffed with fluffy polyester fibers. 100% VEGAN PICKLES.
All felt fabrics are made of recycled bottles. Scraps are used as stuffing for other projects. I aim to make my products as eco-friendly as possible.