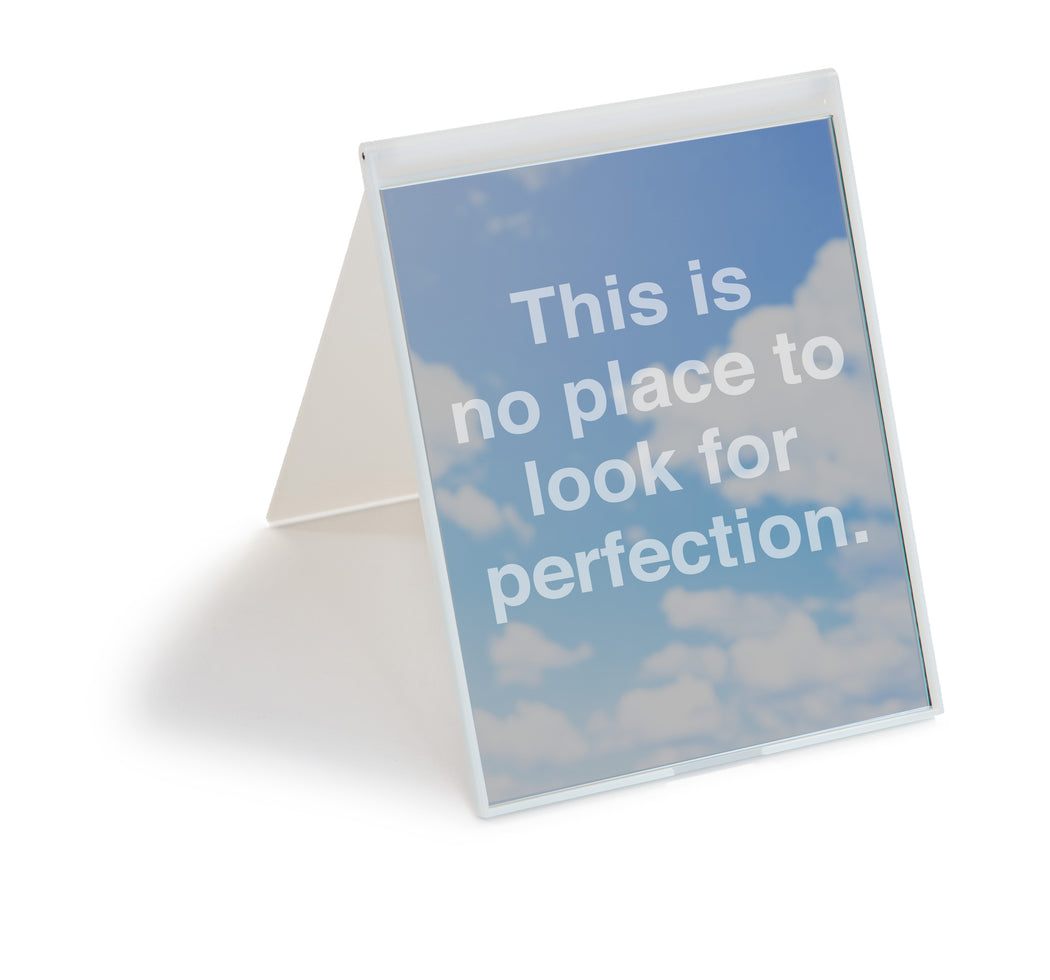 Lisa Levy / Self-Reflection Mirrors THIS IS NO PLACE TO LOOK FOR PERFECTION
Lisa Levy's Self-Reflection Mirrors tell you everything you need to know.  These compacts will not only allow you to reflect on your physical appearance, and one of four contemplative phrases.   
Etched glass folding compact mirror, made in San Francisco by Open Editions, packaged with an insert card with info about the artist, 3.75"h x 2.75"w

About the artist: Lisa Levy is a conceptual artist, painter, comedic performer, radio show host, and (self-proclaimed) psychotherapist. Her visual art has been widely exhibited at many venues including The New Museum, The Bronx Museum, SPRING/BREAK Art Fair, Pulse Art Fair, The Brooklyn Academy of Music and Christopher Stout Gallery. Her work has been written about extensively in The New York Times, The London Times, Time Out New York, Artnet, Hyperallergic, Artsy and many other publications. As a live performer, her most popular character is Dr. Lisa, S.P. (self-proclaimed) who psychoanalyzes people on screen, stage, on the street and on her weekly Radio Free Brooklyn show, Dr. Lisa Gives A Shit. She has performed at countless venues and theaters including The Brooklyn Museum, and the Edinburgh Fringe Festival. Lisa also has the distinction of winning the Miss Subways title this year, a pageant put on by The Riders Alliance. See more of Lisa's work HERE.