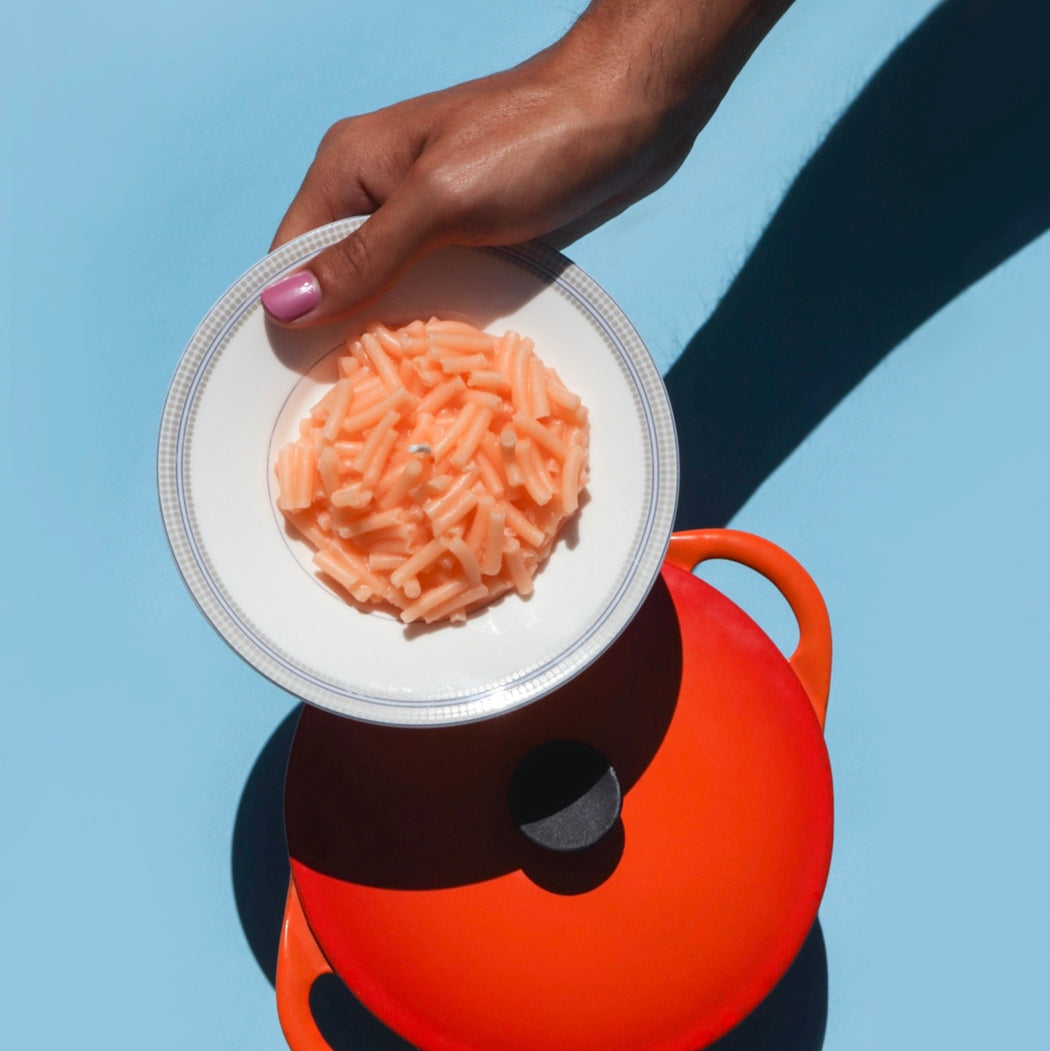 Monika Mann // Mac & Cheese Candles
Monika Mann is a Toronto based artist and founder of MMANN Candles, a
 woman of color owned brand. Mann hand pours these quirky candles that are inspired by the things that make her happy. 
Size: 3.25"x 3.25"
Made with organic Canadian soy and bees wax
Care Instructions:

Trim wick 1/4" before every burn.
Always burn candles within sight. Keep out of reach of pets and children.
Keep candle clean of foreign objects.
Only burn candles on leveled, fire resistant surfaces.
Do not burn candles for longer than 2-3 hours at a time.