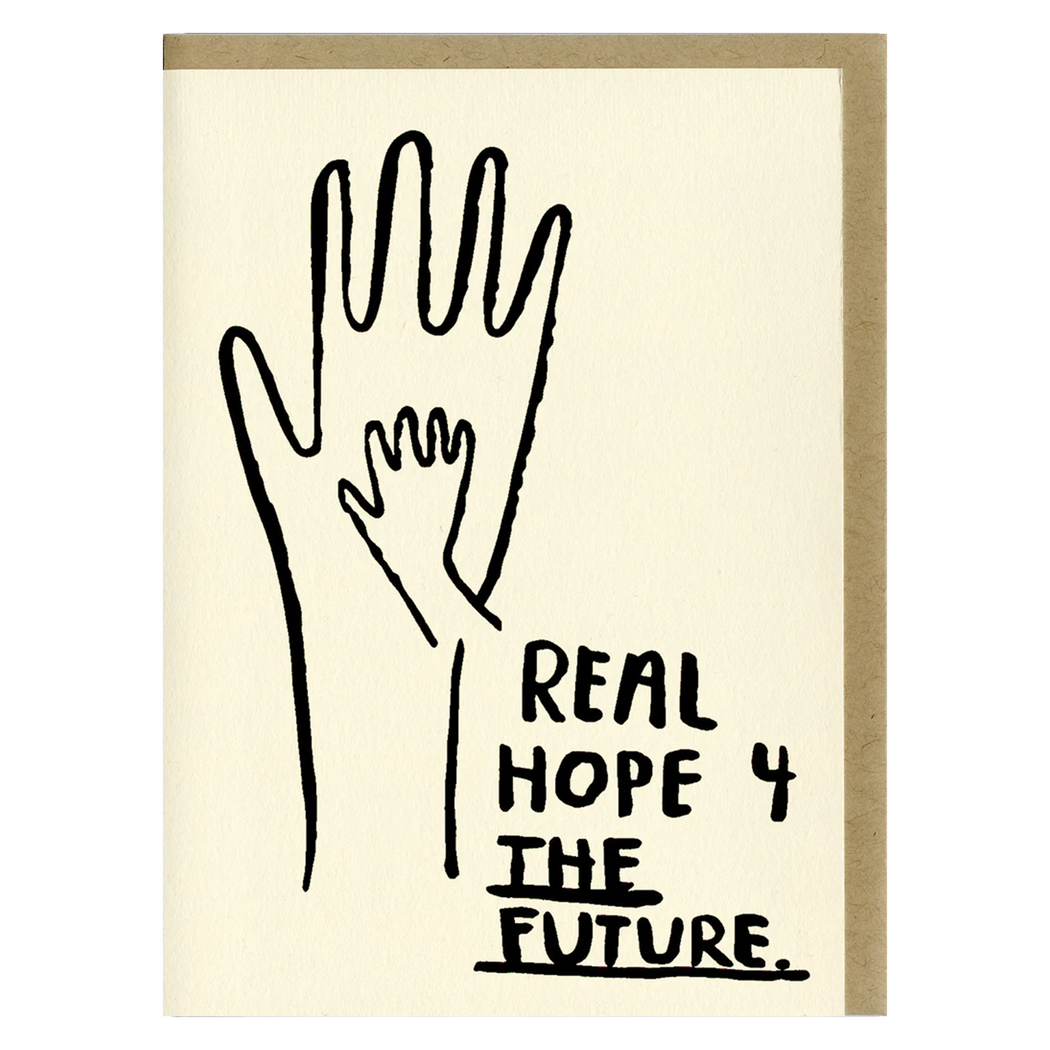 People I've Loved // Real Hope 4 The Future Card
The next generation gives us hope, even in the darkest of times. Here's a reminder that, regardless of how hard things get, there's always a light at the end of the tunnel — pass it on.

3.5" x 5". Letter-pressed on archival-quality card stock.
Handmade with eco-friendly paper & inks by our friends in Oakland, California