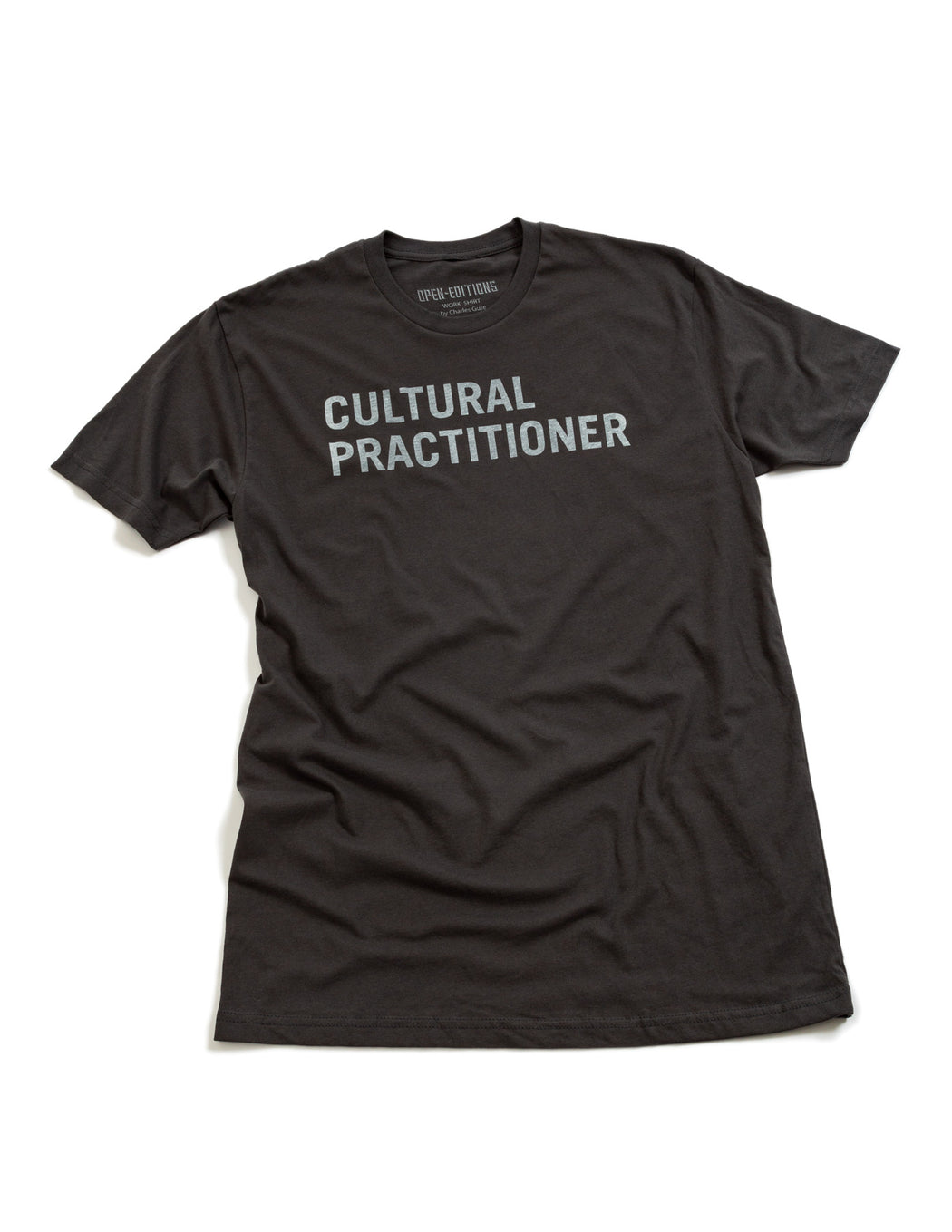 Charles Gute / Work Shirt
This versatile, 100% cotton garment both identifies the wearer's mode of immaterial labor and provides an inexpensive means of satisfying normative dress expectations during times of post-Fordist precarity.
Produced by Open-Editions
100% cotton pre-shrunk shirt, fits true to size.
Charcoal grey t-shirt with light grey print.
Printed in Chicago
------
Charles Gute is a New York–based artist and editor. After studying classical music for many years, Gute shifted his focus to visual art, receiving an MFA in New Genres from the San Francisco Art Institute. His work has been exhibited at numerous venues internationally, including the Berkeley Art Museum, the ZKM Center for Art and Media, and the Hammer Museum. Gute has created specially commissioned projects for print publications such as Frieze, Flash Art, ArtLies, Fillip, and Cartier Art.  He has been awarded fellowships from the Rockefeller Foundation, the San Francisco Foundation, and The MacDowell Colony.  His work has been written about in publications such as ARTnews, Artforum, The San Francisco Examiner, Art+Auction, and The Art Newspaper. Recent solo shows include "Scripts for Art" at Walden Affairs, The Hague; and "Recent Works on Paper" at Catharine Clark Gallery's satellite space in New York. In 2016 he will be included in Manifesta 11, to be held in Zurich.  Gute is represented by Catharine Clark Gallery in San Francisco.
------
See more of Charles' work HERE.
------
Open-Editions' collaborations with Charles Gute include the Artworld Quality Ambassador Pin.