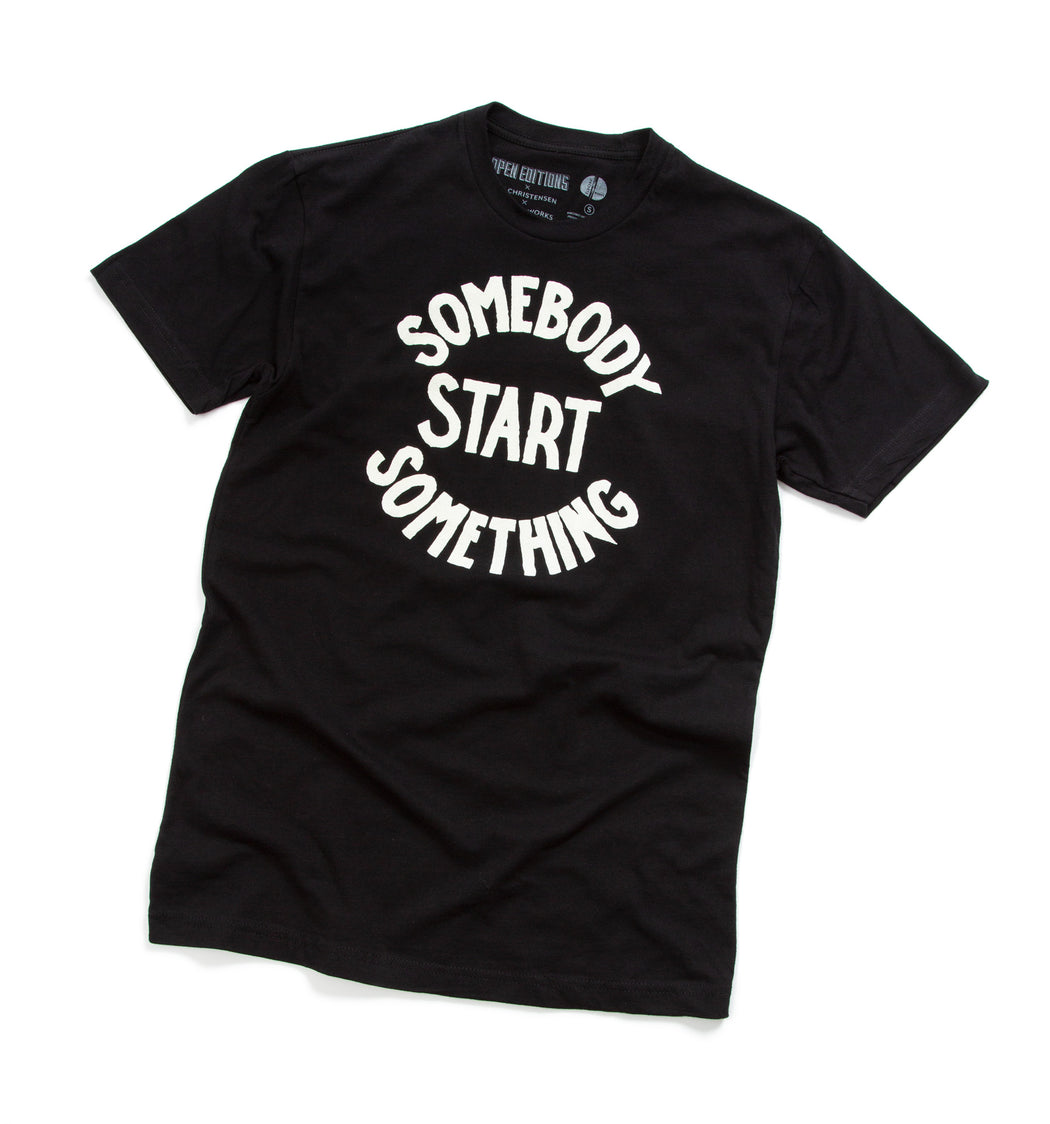 Jim Christensen / Somebody Start Something Tee
Philadelphia-based artist Jim Christensen's text-based t-shirts reference the visual language and design of political pins from the 1920s.  Unlike the pins, Jim's words and intentions aim to unite rather divide.
------
Jim Christensen lives in Philadelphia. He has exhibited his sculpture and drawings at Electric Works, Yerba Buena Center for the Arts, Institute of Contemporary Art, San Jose and the College of Marin Art Gallery, amongst other places. He is the recipient of a Eureka Fellowship Award, and his work is included in the permanent collection of the M.H. De Young Memorial Museum. 
------
See more of Jim's work HERE.