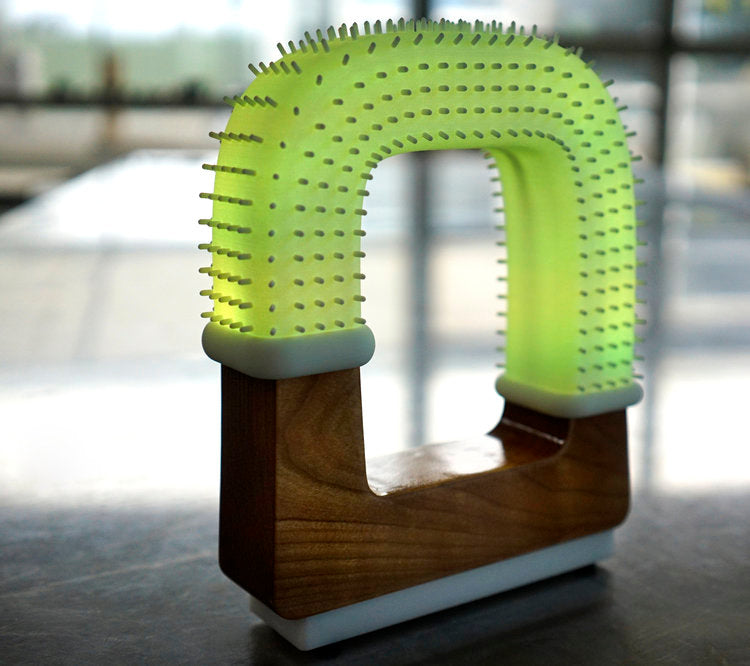 ANDREW KLEINDOLPH / LAMPS (Square Loop)
Square Loop is a small rechargeable freestanding light source.
CNC-cut Cherry, 3D printed lens, HDPE, Microcontroller, Addressable LEDs, Rechargeable battery. An Arduino controls the randomly changing RGB LEDs which transition, in 15-minute intervals, through an array of warm and cool tones.
The lamp can operate plugged to a wall or untethered for 4 hours per recharge.
Lamps are one of a kind artworks with custom electronics. They are made from long lasting durable components with LED lamps but are sold "as-is" and not guaranteed. If there are any issues with your purchase please email us within a week of receiving the lamp.