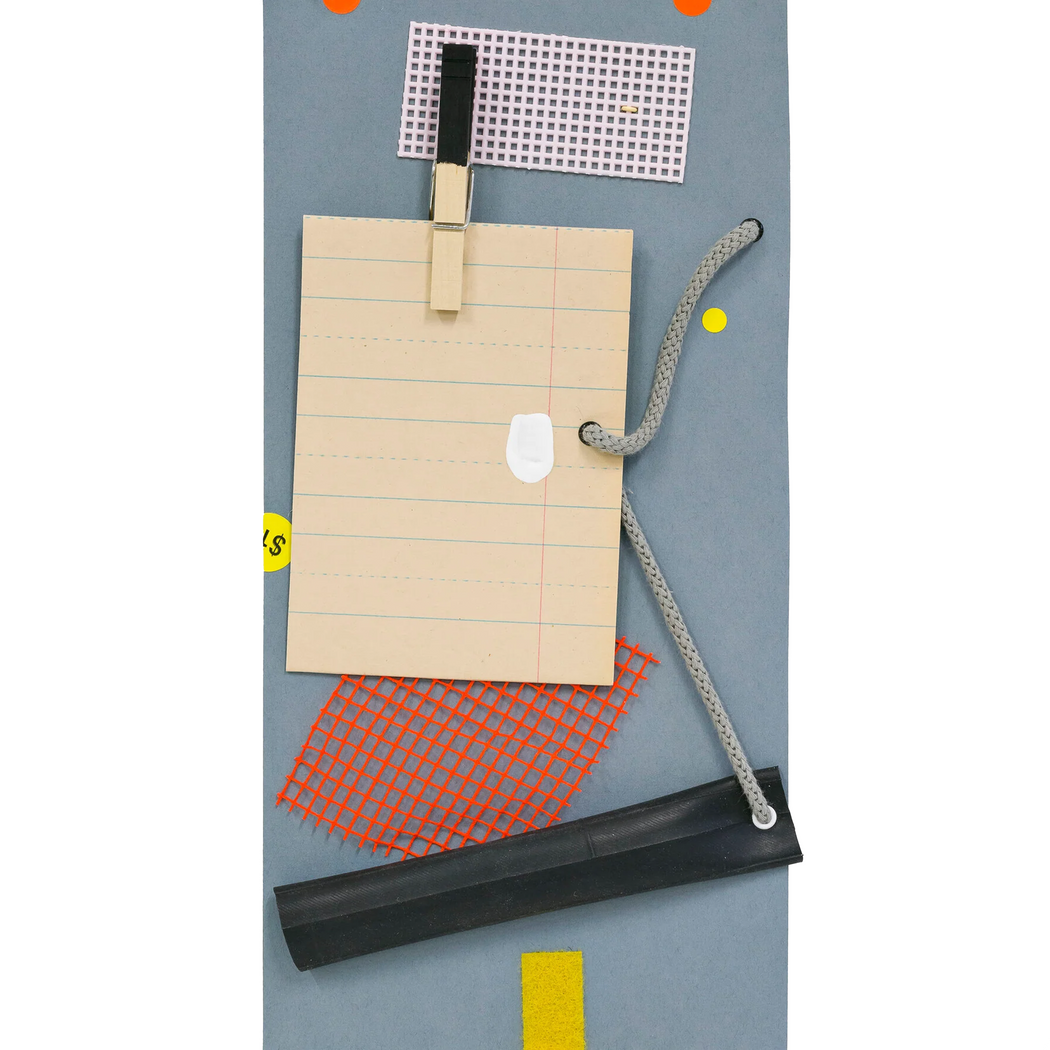 Kat Geng-Caraballo // Mixed Media Collage (2018)
Sculptor and Latinx visual artist Kat Geng-Caraballo (b. Bogotá, Colombia, based in Brooklyn, NY) embraces well worn and brand new materials to reimagine objects with renewed purpose. With equal esteem for the serious and the playful, Geng-Caraballo explores issues surrounding transnational identity, language, loss, connection, and family through a blend of mixed-media assemblage and puppet making. 
Each piece is hand crafted and will therefore have slight variations in placement, color and sizing of materials.
Size: 6.75" x 13.5"