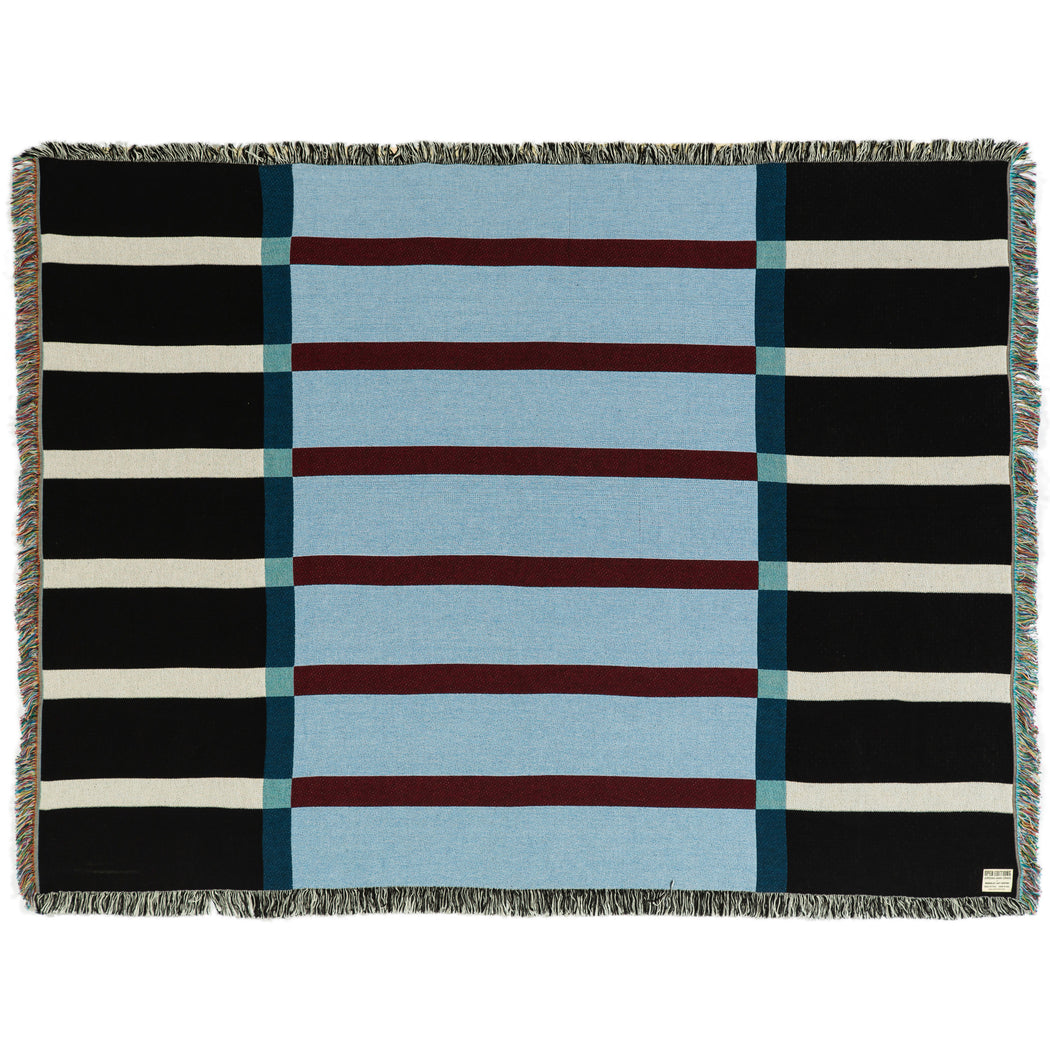 Jordan Ann Craig // She Wore Sky Blue Stripes Blanket
She Wore Sky Blue Stripes by Jordan Ann Craig
100% cotton throw blanket, 54" x 72" made in USA by Open Editions in collaboration with Berkeley Art Center
JORDAN ANN CRAIG is a Northern Cheyenne artist born and raised in the San Francisco Bay Area. She received her B.A. from Dartmouth College. Her work includes painting, prints, collages, textile prints, and artist books. In 2017, Jordan was awarded the H. Allen Brooks Traveling Fellowship as well as the Eric and Barbara Dobkin Fellowship at the School for Advanced Research. In 2019, Jordan was an artist-in-residence at Institute for American Indian Arts as well as the Roswell Artist-in-Residence Program. Currently, she is painting and printing in Roswell, NM. Learn more about Jordan Ann Craig here.
Photograph by Francis Baker Photography and David Magnusson Photography.
Washing Instructions: Hand wash in cold water using mild detergent, hang to dry.