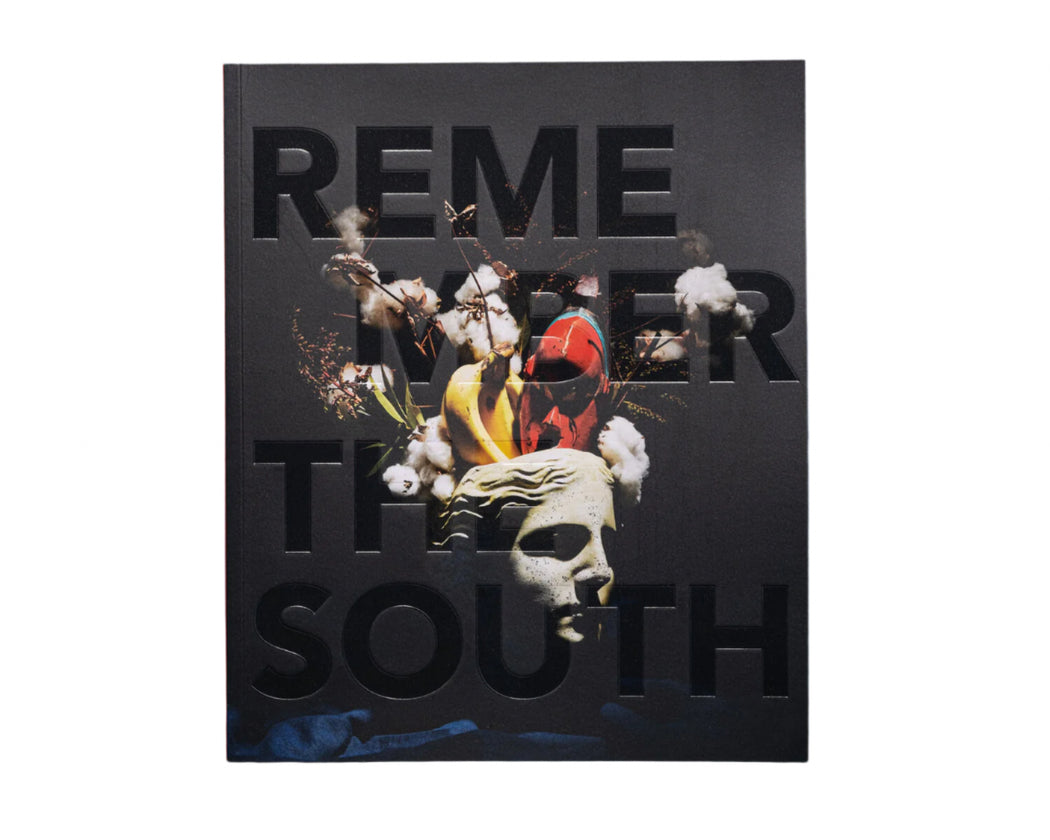 Kris Graves Project // Remember the South by Frank Frances - SIGNED
In Remember the South, artist Frank Frances creates a contemporary re-imagining of colonialism through a fictional adaptation of elements used today that represent a potent past. Frances explores the frustrations of the nuanced variability of racism as well as their historical and current implications with a combination of photography and paper-cut collages. Elements of racism and stereotypes of the American South, including the use of blackface and other depictions of blackness, confederate symbolism, and crops including watermelon and cotton, are explored in meticulous assemblages, a kind of disturbing beauty that bears witness to inherited traumas that have yet to be fully realized. A visual narrative that is a nod to the systematic integration of a brutal history, Remember the South serves as an ode to the memory of a past that is still being experienced in the present.
Frank Frances (b. 1983 Columbia, South Carolina) is an artist based in New York. He received his MFA in Photography from School of Visual Arts and has been published and exhibited globally. His style is influenced by artists such as Gordon Parks, Roe Ethridge, and Mickalene Thomas.