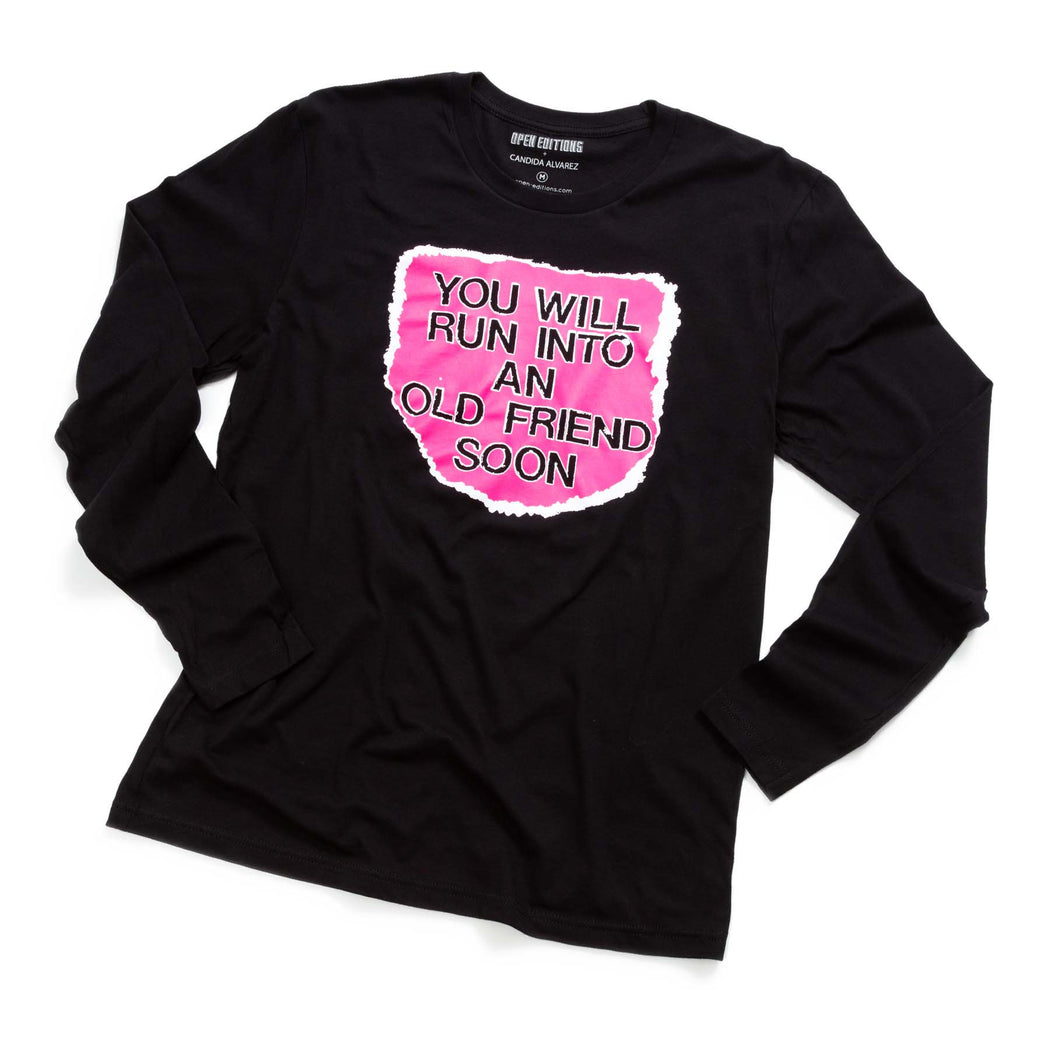 Candida Alvarez / Old Friend Long Sleeve
Glow-in-the-dark screenprint on 100% cotton long sleeve tee. Unisex sizes, pre-shrunk, tight weave 4 oz cotton.
Candida Alvarez was born in Brooklyn in 1955. She is a celebrated American painter known for her complex, vibrantly layered combinations of abstract and figurative forms. Her works are rich in pop, historical, and modern art references, incorporating world news and personal memories. Since 1998 she has taught at the School of the Art Institute of Chicago, where she holds the distinguished F. H. Sellers Chair in Painting. Her works are in numerous public collections, including the Whitney Museum of American Art. In 2017 she collaborated with the fashion label Comme des Garçons, and reviews of her work have appeared in Art in America, ARTnews, and The New York Times. A monograph, Candida Alvarez: Here. A Visual Reader, was published by Green Lantern Press in 2019.