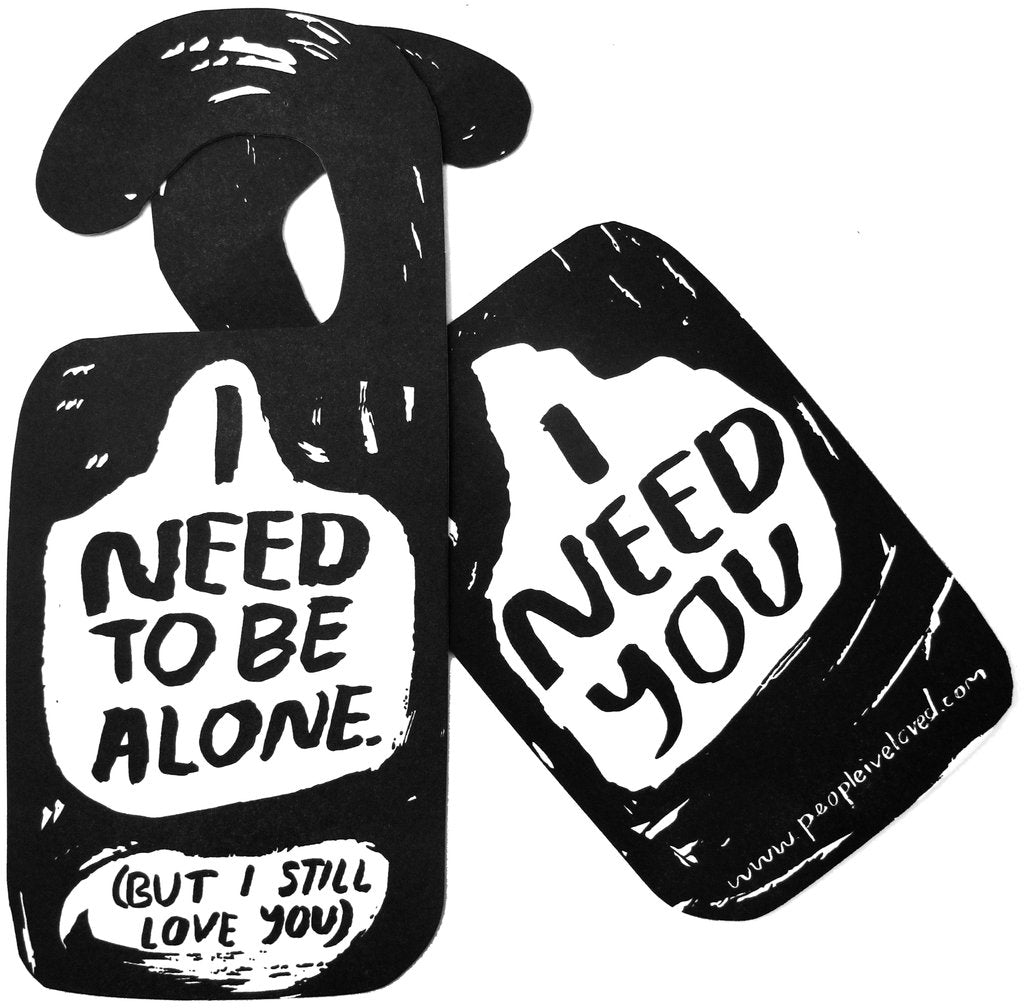 People I've Loved / Alone Time Door Hanger
Sometimes you need them, sometimes you need your alone time. Here's a handy door hanger to let them know. 
Produced by People I've Loved
Made in the USA

3.5" x 7.75" Letterpressed by hand on archival-quality card stock.
------
People I've Loved, run by Carissa Potter Carlson, is a small printmaking workshop based out of Oakland, California. They specialize in hand-printed & assembled objects, in an Oakland farmhouse with a lemon tree.  People I've Loved 's works  intend to facilitate the communication between real, tactile people.