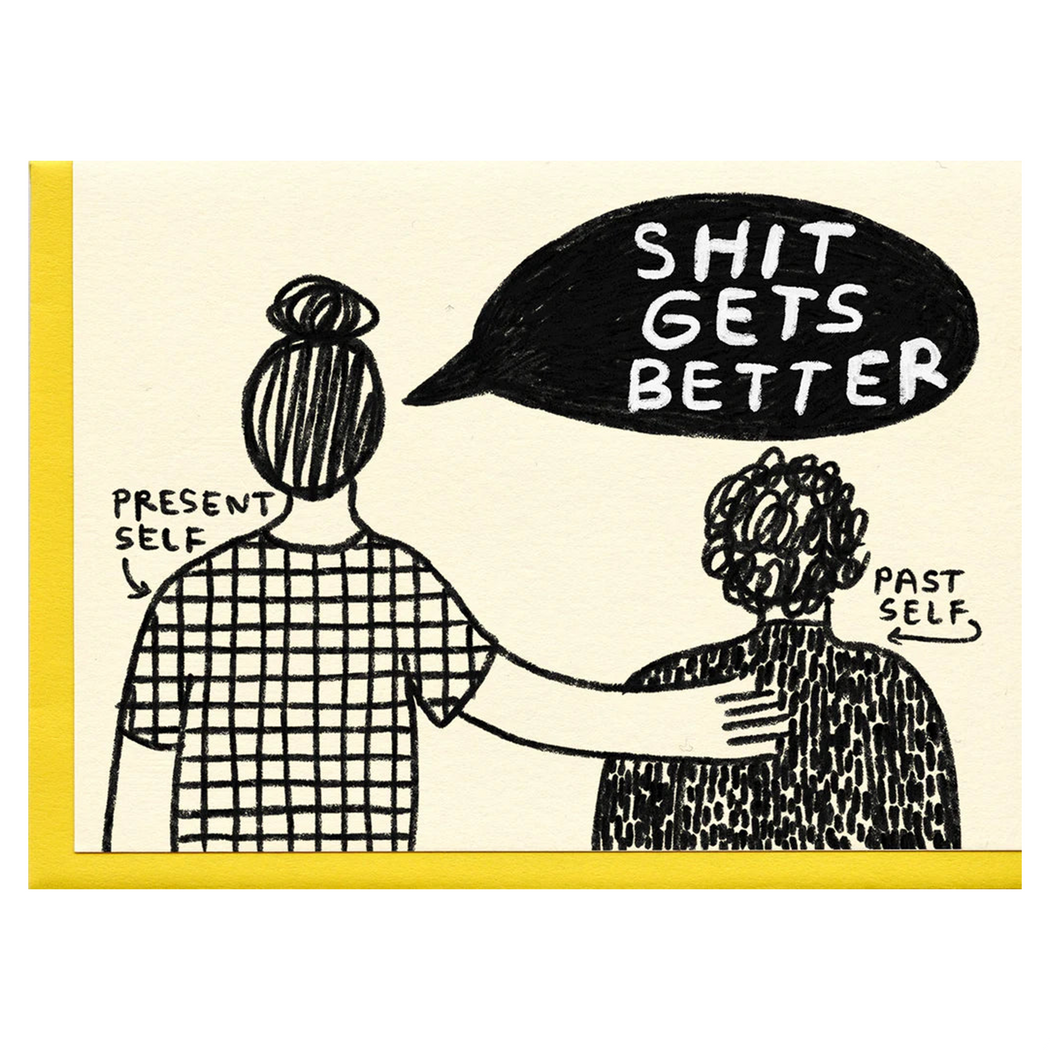 People I've Loved Cards // Shit Gets Better
Hey, you! Present Self! It's Future Self talking. You know it's all going to be fine, right? Just making sure you know. After all, you're doing your best, and that is more than enough.
3.5" x 5". Letter-pressed on archival-quality card stock.
Handmade with eco-friendly paper & inks by our friends in Oakland, California