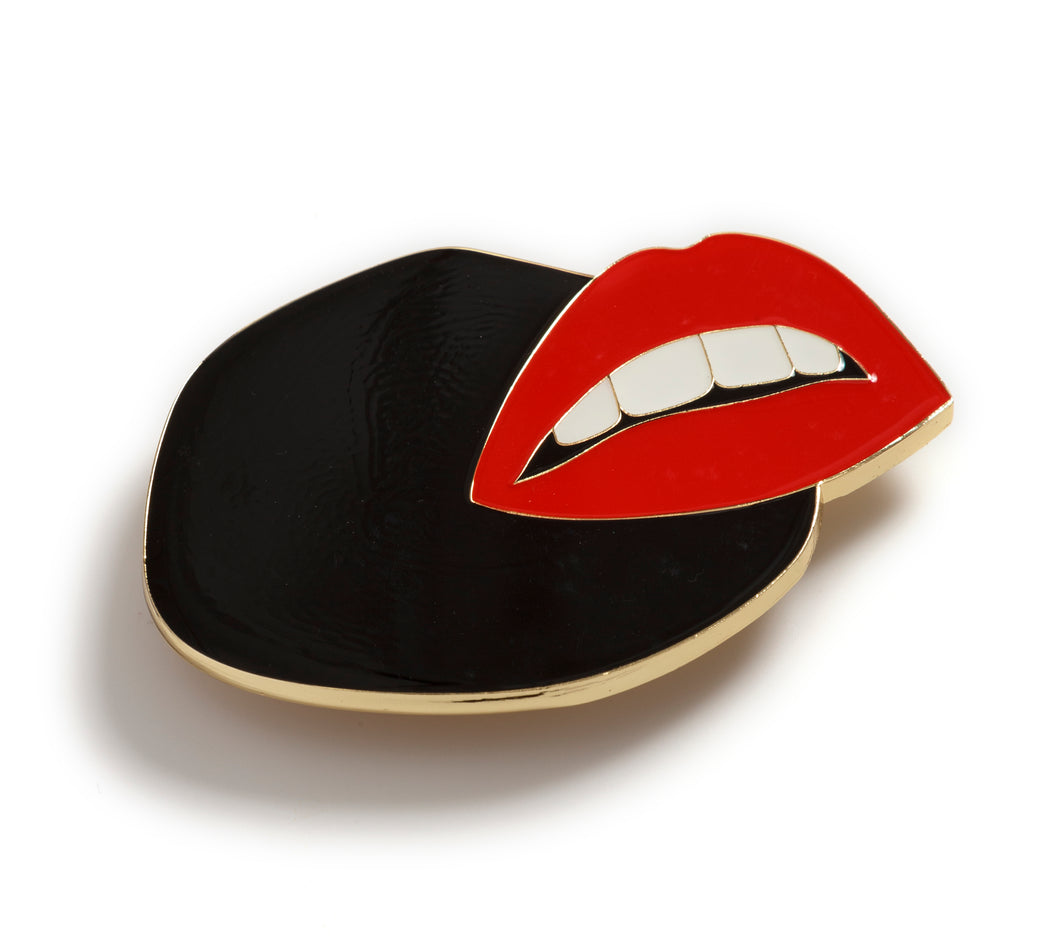 Mary Elizabeth Yarbrough: Lips Giant Pin / Brooch
Mary Elizabeth Yarbrough a multi-disciplinary visual artist with a background in sculpture, music and furniture making as well as exhibit development at The Exploratorium. Born and raised in Miami, Florida, she received her MFA in Furniture Design from California College of the Arts in 2002. Her works explore language, cliche, pop culture, iconography, repetition, and design through a variety of media, including acrylic, tape, wood, metal, sound, and performance. She has been exhibited nationally and internationally including New Langton Arts, The Lab and Luggage Store in SF, New Image Art in LA, Kunsthall Fridericianum in Germany, and The Hara Museum in Tokyo. She is the recipient of Arteles residency in Hämeenkyrö, Finland, and two San Francisco Arts Commission Individual Artist Grants. Mary Elizabeth lives and works in San Francisco, CA.
Enamel Pin: 3.5"x2.5"