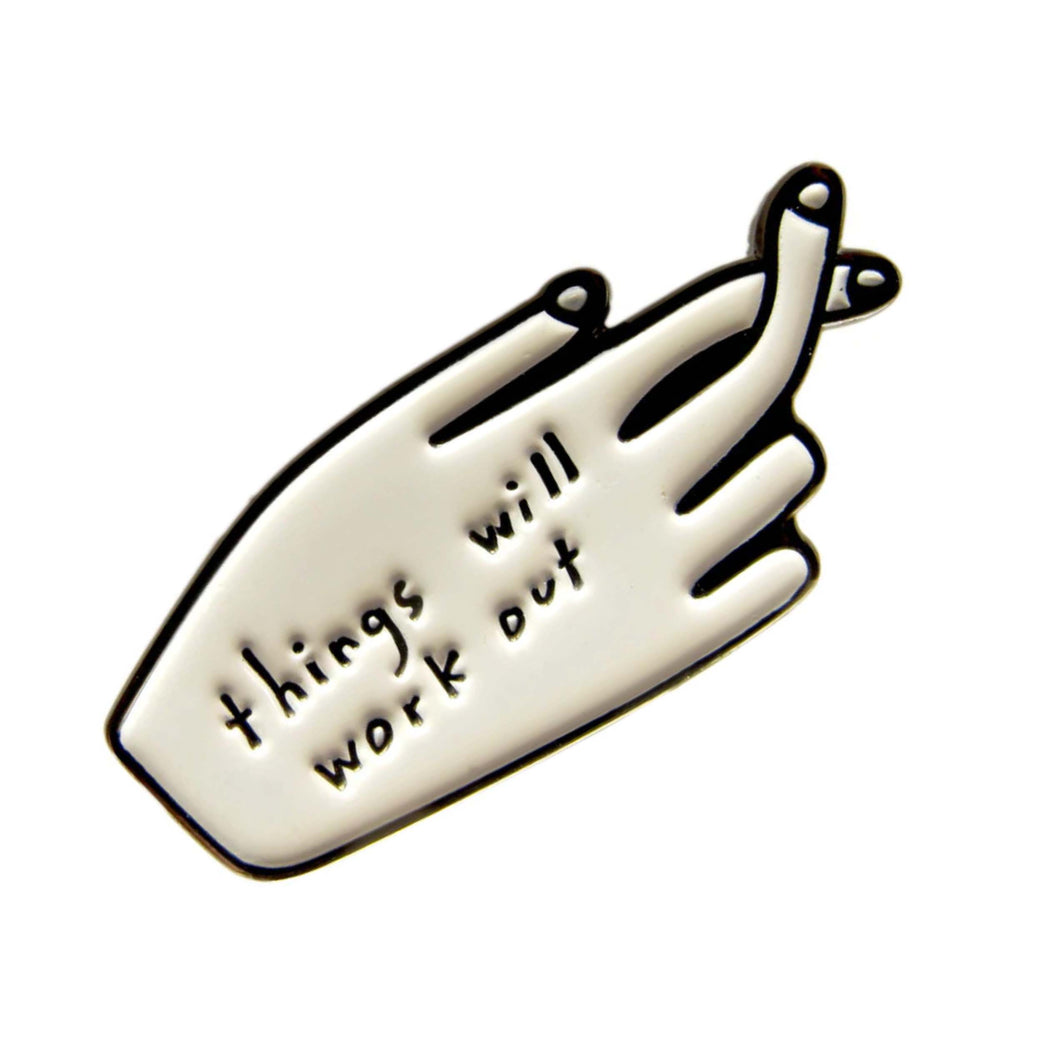 People I've Loved: Things Will Work Out Pin
A crowd favorite of our Open-Editions art fair Pop-Ups, People I've Loved is the creation of artists Carissa Potter and Heather Van Winckle. They specialize in hand-printed & assembled objects, created in an Oakland farmhouse with a lemon tree. People I've Loved's works intend to facilitate the communication between real, tactile people.
Enamel Pins measure about 1" each.