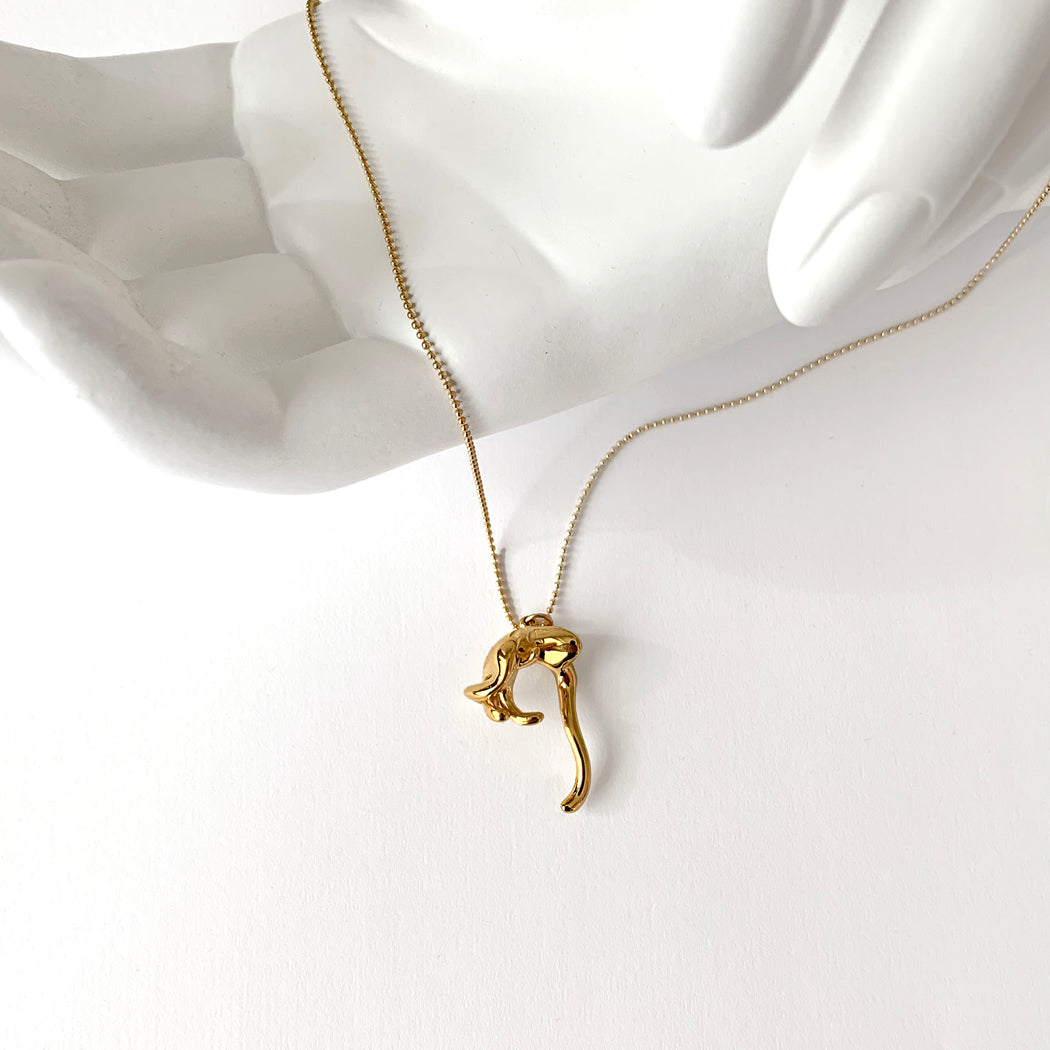 Lauren DiCioccio / Cats Cradle Pendant
Lauren DiCioccio's pendants are inspired by her recent sculpture series Pliables.  Translated into gold-plated charms, the forms capture the spirit of Italian amulets such as the mano cornuto or mano figa.  
Produced by Open-Editions
18K gold plated brass

Pendant measures: 1.125"h x 0.75"w x 0.25"d

1mm Bead Chain measures 18"