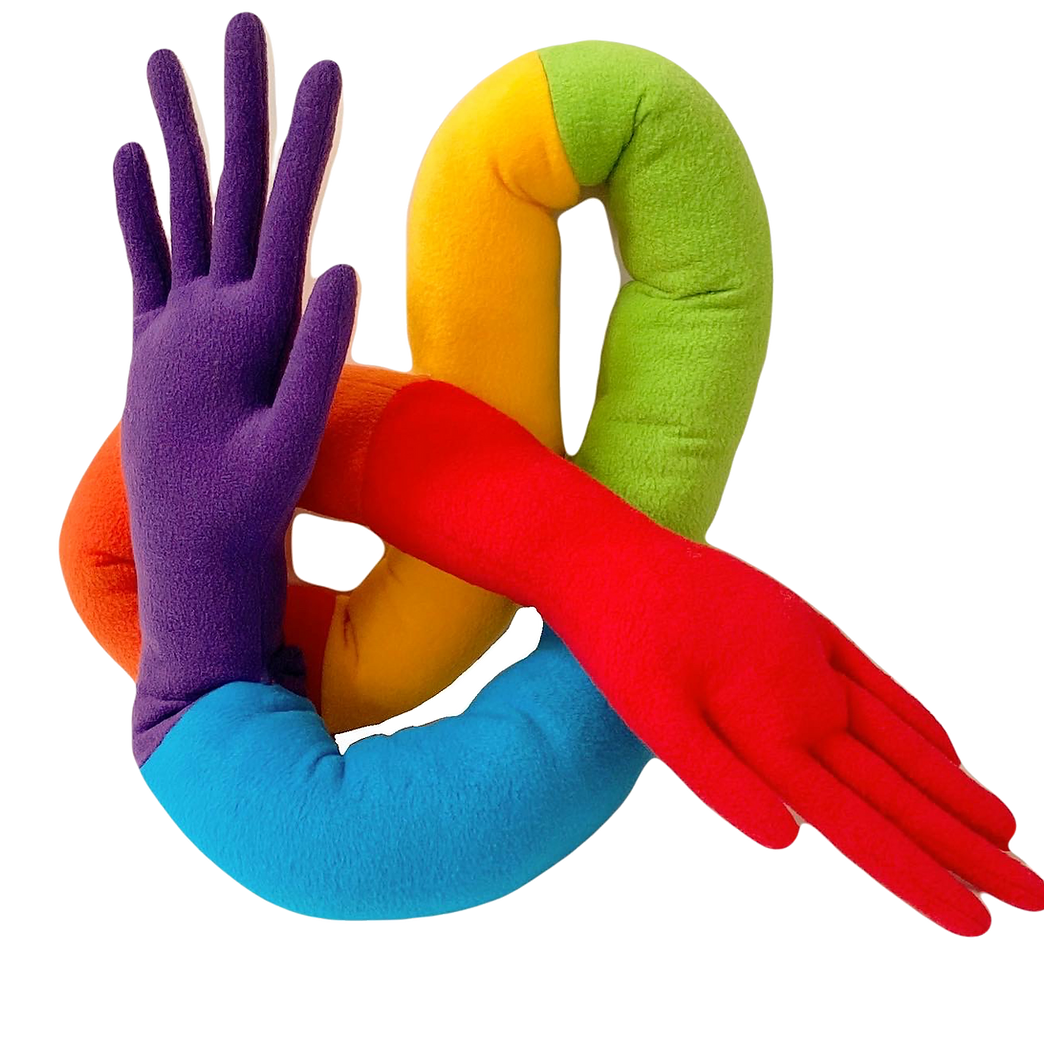 Jumbo Jibbles // Hug Pillow
Amy Brown is a San Jose based artist and founder of Jumbo Jibbles. Brown taught herself how to sew after college and now makes a fun variety of objects from stuffed vegetables to hats and masks.
The Hand Pillow is a physical and visual pick-me-up on a hard day. Wrapping the 8 foot pillow around your body and tying gives you a real squeeze. its a hug when no one else is around.

Made with fleece and polyester filling. Machine washable. Air Dry
Length: 8ft