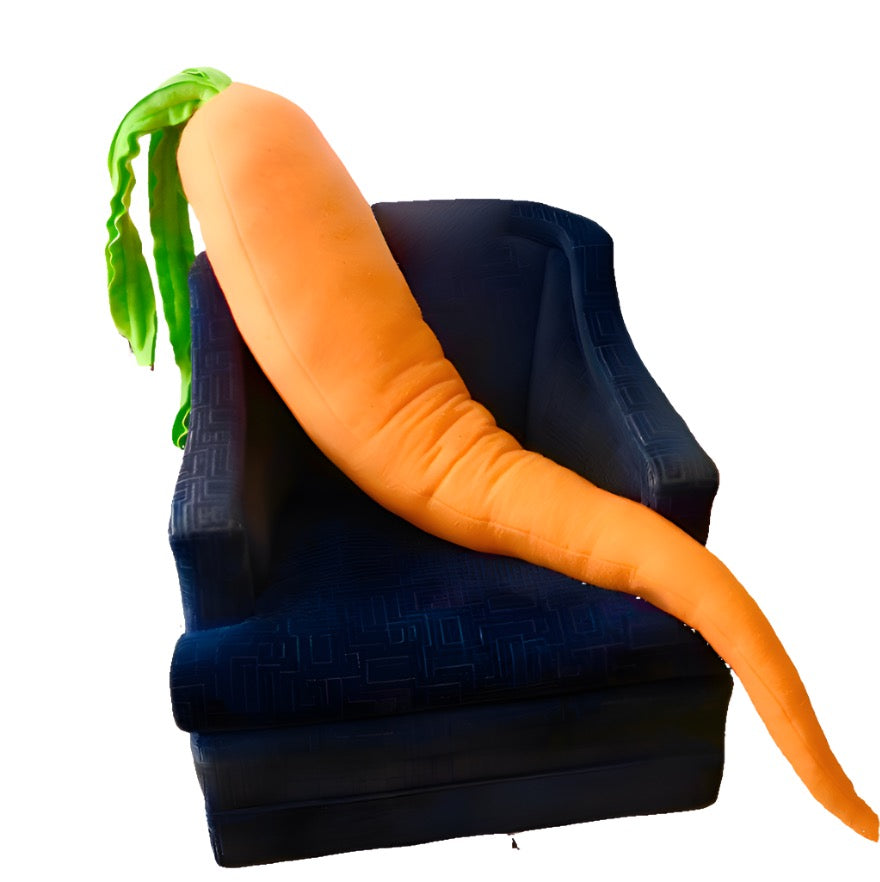 Jumbo Jibbles // Carrot Body Pillow
Amy Brown is a San Jose based artist and founder of Jumbo Jibbles. Brown taught herself how to sew after college and now makes a fun variety of objects from stuffed vegetables to hats and masks.
Curl up with a carrot and snub the "boyfriend" pillow. You don't need a man-- you need a carrot. There's never too much time to relax- do it your way.
 The Giant Carrot Body Pillow is 4 feet of soft orange coziness, with an additional 2 feet of leaves. You can wrap them around your neck or fiddle them with your fingers. Rest your knees on this giant vegetable for some sore hip relief, or lay alongside it to watch TV.
Each carrot is 4 feet long, made of vegan fleece. The insides are made of recycled polyester fibers and are very squishy. The leaves have a more firm stuffing in their stems- good if you need to give someone a soft (but loving) bonk on the head.