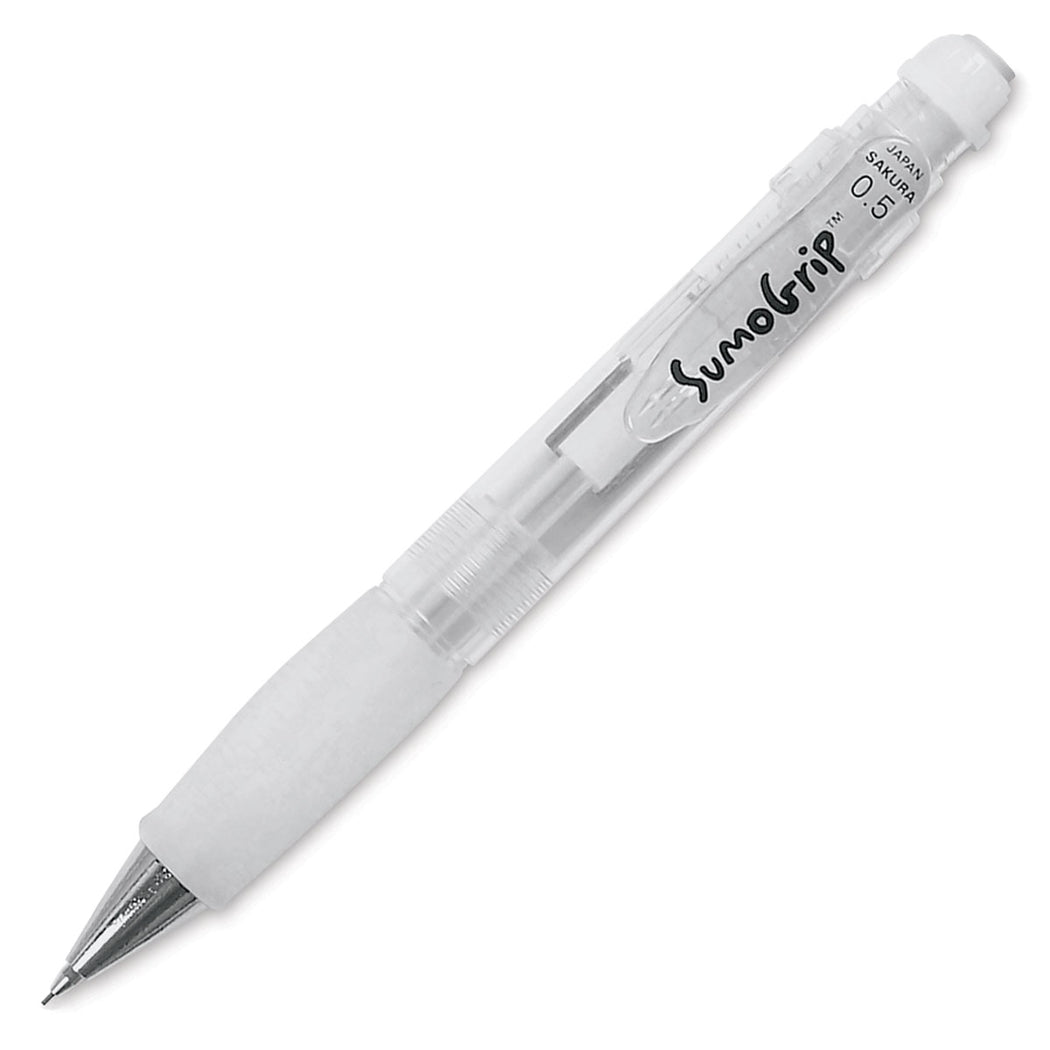 Sumo Grip Mechanical Pencil
Fingers feel relaxed and flexible while holding the specially designed, triangular shaped grip of the SumoGrip pencil. The ergonomically correct contour is a natural fit for hands. Physical therapists recommend SumoGrip to carpal tunnel patients and for adults with fine motor skill difficulty. 
SumoGrip 0.9mm withstands strong writing pressure because of the heavier lead and the clear, fixed lead sleeve, making it perfect for anyone who tends to press hard while writing.