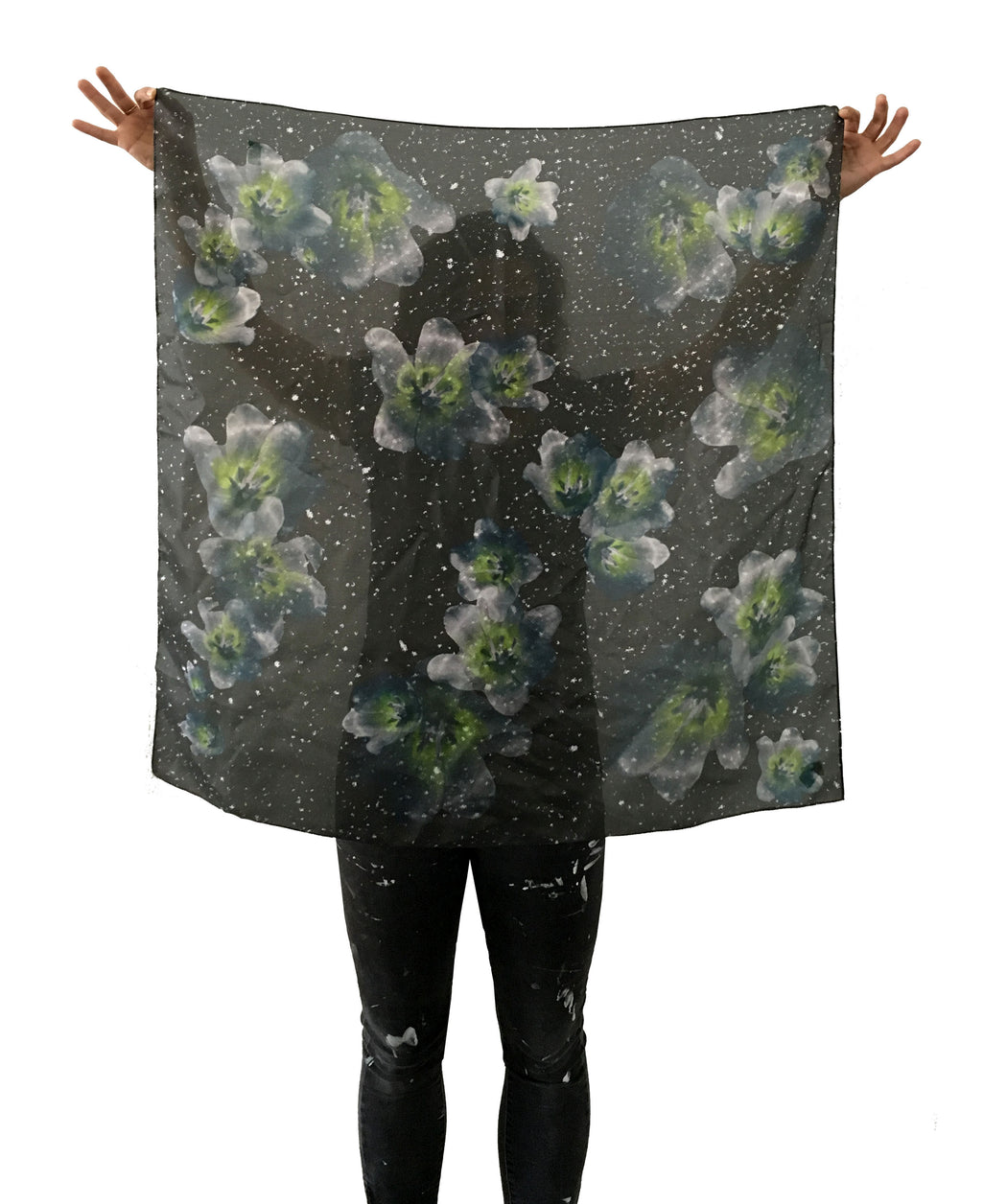 Stacey Steers / Edge of Alchemy Scarf
This sublimation-printed silk scarf draws imagery from artist Stacey Steers' film Edge of Alchemy.  
Edge of Alchemy is the third film in a trilogy by Steers examining women's inner worlds. In this handmade film, assembled from over 6,000 collages, the actors Mary Pickford and Janet Gaynor are appropriated from their early silent features and cast into a surreal epic with an unending of the Frankenstein story.  Edge of Alchemy was completed with generous funding from the John Simon Guggenheim Foundation and the Creative Capital Foundation and was exhibited in 2017 by Catharine Clark Gallery (San Francisco).
-36" x  36"
-Digital print on silk
-Dry clean only