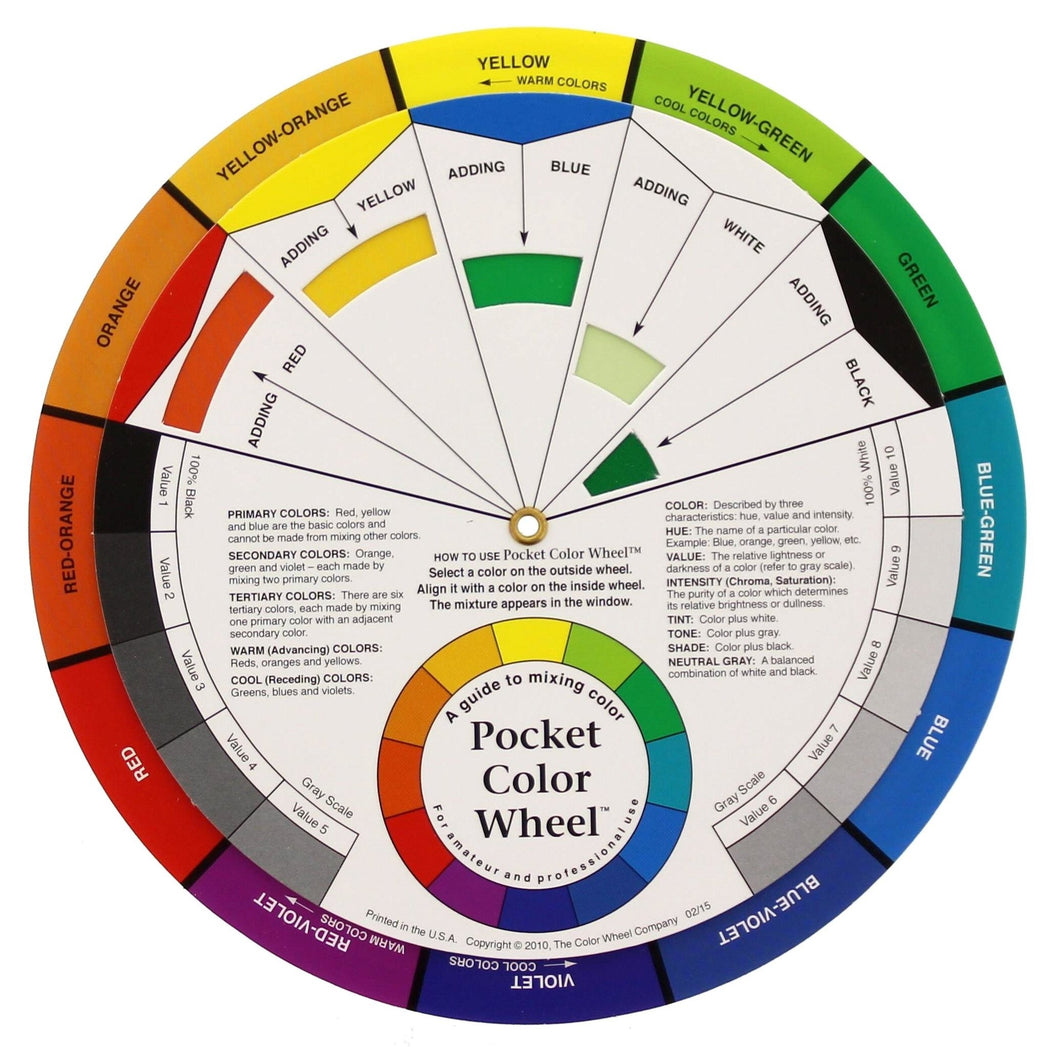 5 1/8 Pocket Color Wheel
A simple, visual aid for illustrating and teaching color relationships. Easy to use and understand, this basic tool is used by teachers, students, artists, and anyone making color selections.

Each wheel includes gray scale, tints, tones, shades, results of mixing colors.
Illustrations of color harmonies (complementary, split complementary, triadic, and more).
Defines primary colors, secondary colors, warm and cool colors, basic terms, and more.
Small size, fits easily in pocket or in an I Create Art Carry Case.