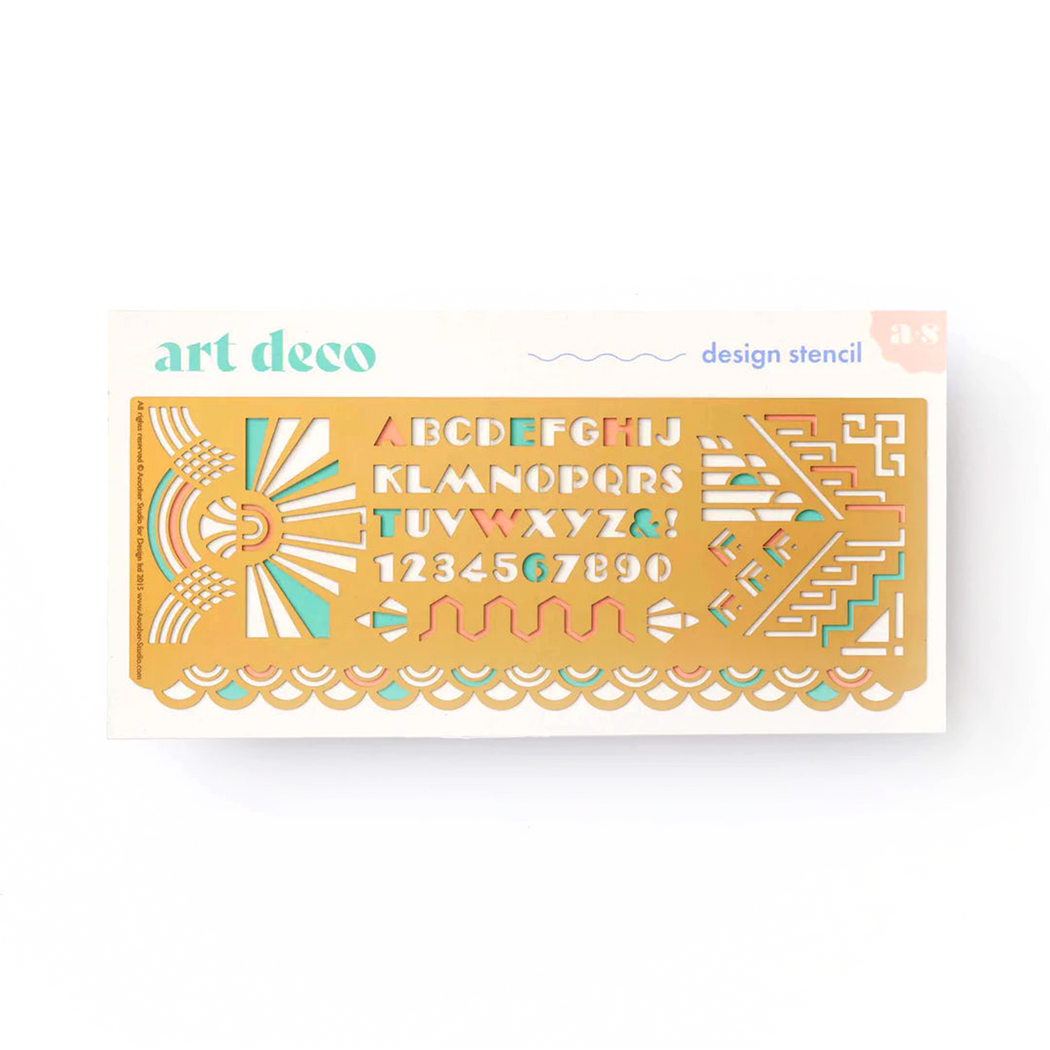 Another Studio / Art Deco Stencil
Use this Art Deco stencil to draw bold geometric patterns, design invitations, and greeting cards, decorate envelopes or fashion some unique gift wrap.
The stencil can be used with felt tips, pencils, or even paint - it is water-resistant and can be easily cleaned.
Art Deco was a global visual arts style that originated in France and flourished internationally in the 1920s and 30s. The style captures a post-war exuberance; an embracing of technology and modernity imbued with luxury and glamour.

This dynamic artistic style is characterized by bold geometric forms, symmetrical patterns, contrasting colors, and lavish ornamentation.
Contents: Brass Design Stencil, 7.5cm x 10.5 cm
Packaging Dimensions: 21cm x 16 cm, with instructions, including pattern ideas
Made from corrosion-resistant brass.