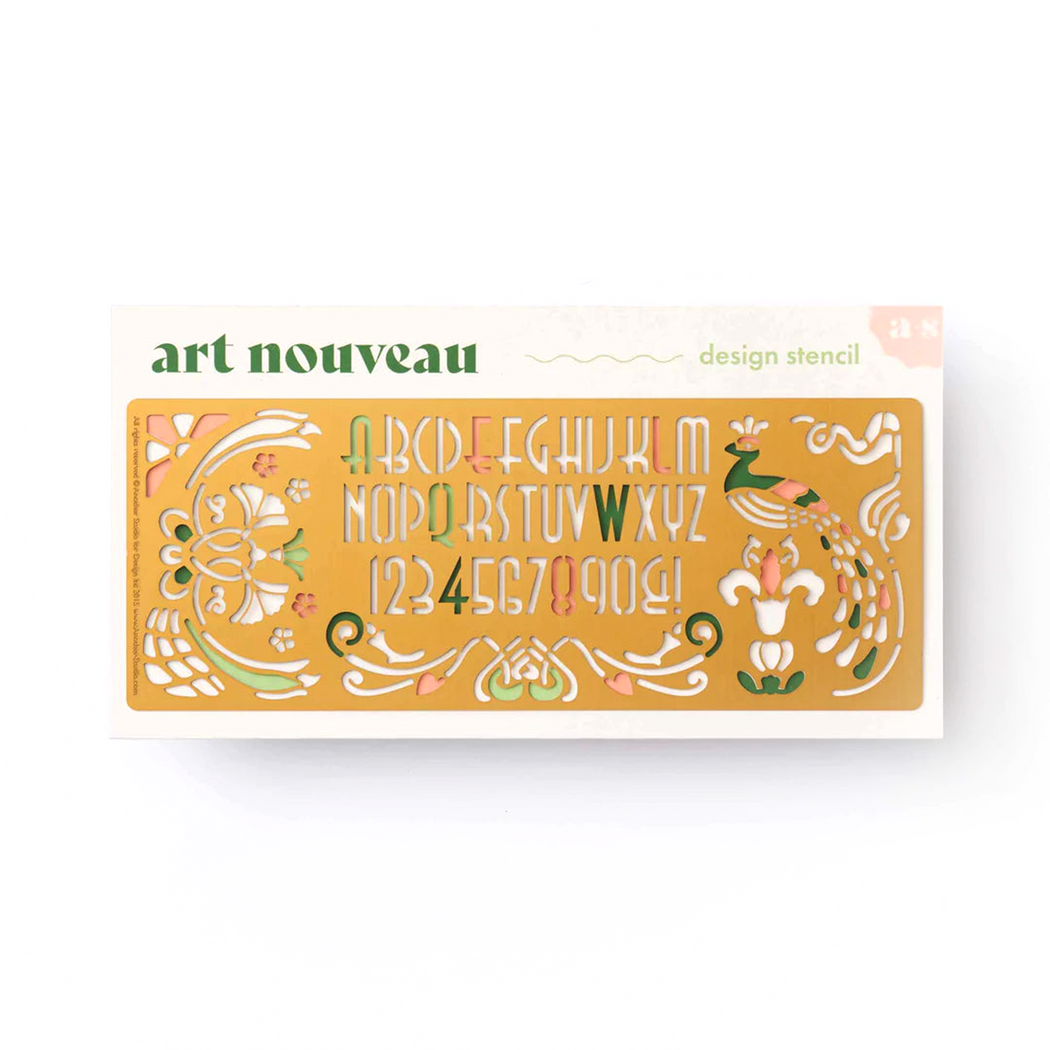 Another Studio / Art Nouveau Stencil
Use this Art Noveau design to create bespoke invitations and greeting cards or decorate envelopes, gift wrap, or letterheads. The stencil can be used with felt tips, pencils, or even paint - it is water-resistant and can be easily cleaned.
Art Nouveau was a European philosophy which sought to harmonise art with everyday objects, drawing inspiration from natural forms and structures. The movement's distinctive appearance was interpreted by a range of artists and designers including Gustav Klimt, René Lalique, Charles Rennie Mackintosh and Anthony Gaudi.
The style is characterised by undulating lines, curvaceous motifs, asymmetrical shapes and harmonising forms.
Contents: Brass Design Stencil, 7.5cm x 10.5 cm
Packaging Dimensions: 21cm x 16 cm, with instructions, including pattern ideas
Made from corrosion-resistant brass.