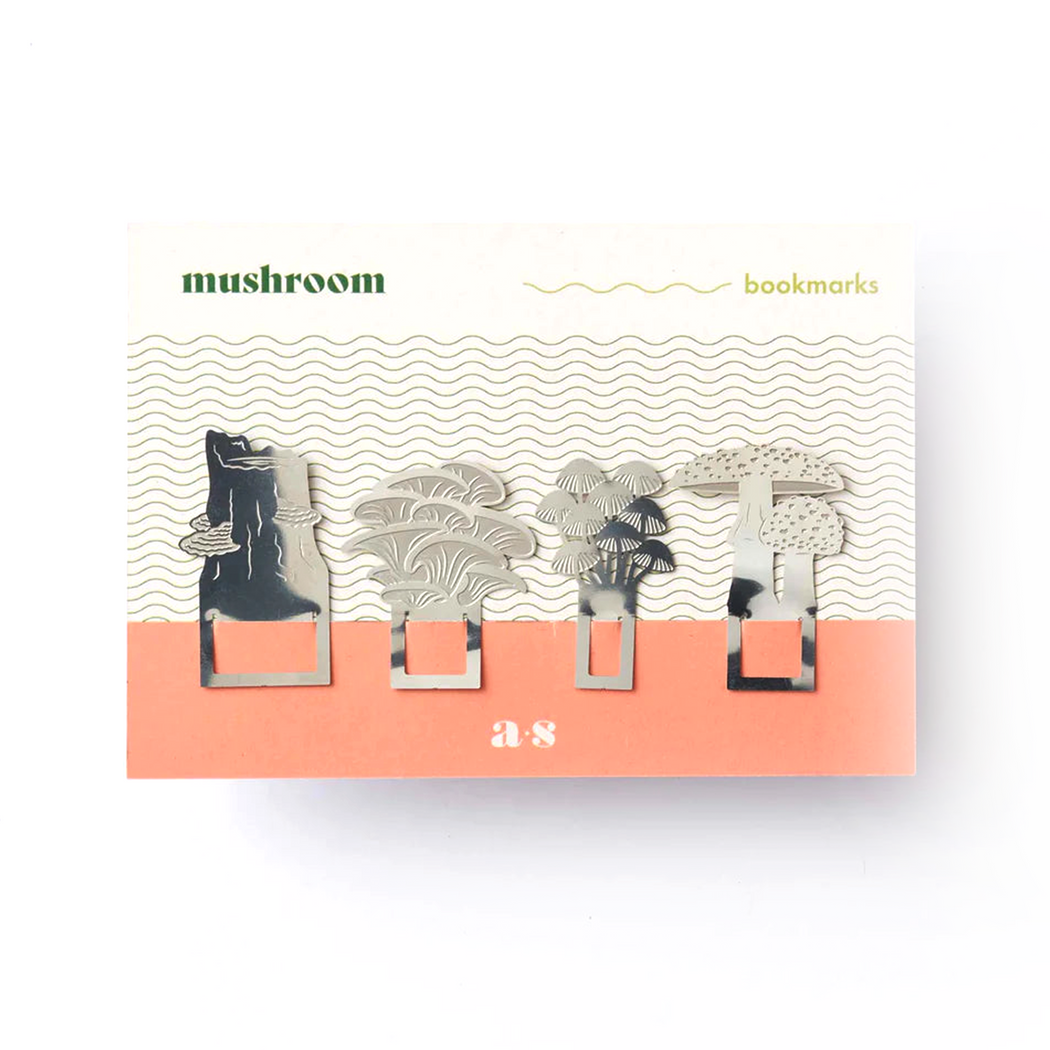 Another Studio / Mushroom Bookmarks
This set of fungi bookmarks features some of our favourite mushrooms you can find when foraging through forests: Clustered bonnet (Mycena inclinata), Fly agaric (Amanita muscaria), Hoof fungus (Fomes fomentarius), and Oyster mushrooms (Pleurotus osteatus).
The clips easily slide onto the top of your page. Use them as bookmarks, or clips for your paperwork. Designed in Another Studio's in London, the bookmarks are intricately etched in stainless steel.

Contents: x4 page markers, made from stainless steel. 

Packaging: FSC recycled paper with foiled details, sealed with a compostable cellophane wrap - 14.8cm x 10.5cm
Mushroom names & facts are included on the packaging.