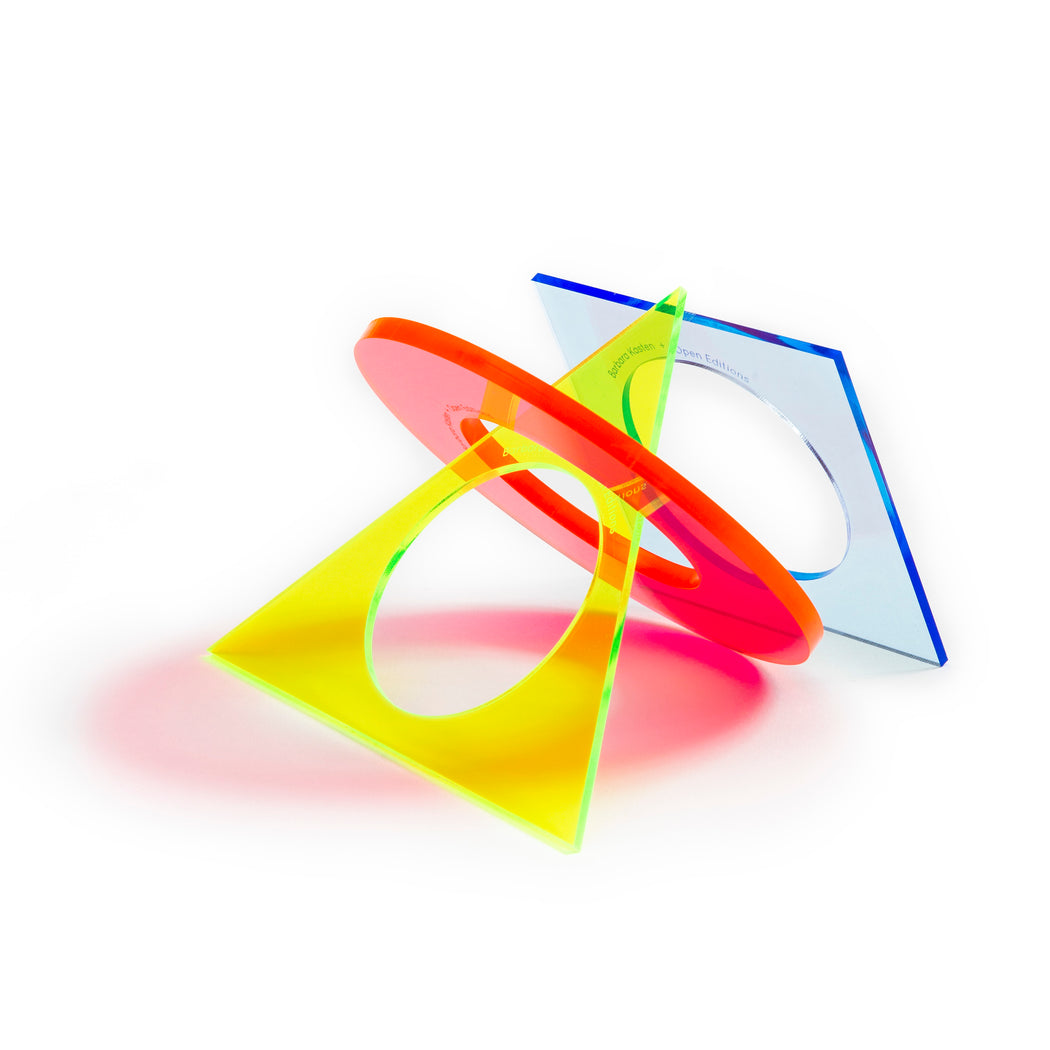 Barbara Kasten / Acrylic Bracelets
For Open Editions, Kasten drew inspiration from her extensive collection of vintage jewelry to create three variant sets of florescent acrylic bracelets.
Available in two sizes to fit different wrists. Please choose from small (2.5" diameter hole) or medium (2.625" diameter hole).
Sets are packaged in a reusable printed mylar bag for bracelet storage. 
Please note, there are three variations of shapes and color, some packages have a neon pink triangle with green square and blue circle, some packages have a neon pink square with a green circle and blue triangle, some packages have an orange circle with green triangle and blue square. While you cannot specify which set you will receive if you order one set, you can order a complete set of all three variants. 
About the artist: Barbara Kasten was born in Chicago in 1936. She makes photographs and video projections in her studio that evoke an experience of movement through modernist architecture. While abstract, her work is subversively political, asking viewers to fundamentally question their perceptions. Trained as a sculptor, Kasten began to investigate photography through cyanotypes of fabrics and photograms of objects placed directly on the paper. See more of Barbara's work on her website here and click here for an Art21 documentary about her and her work.