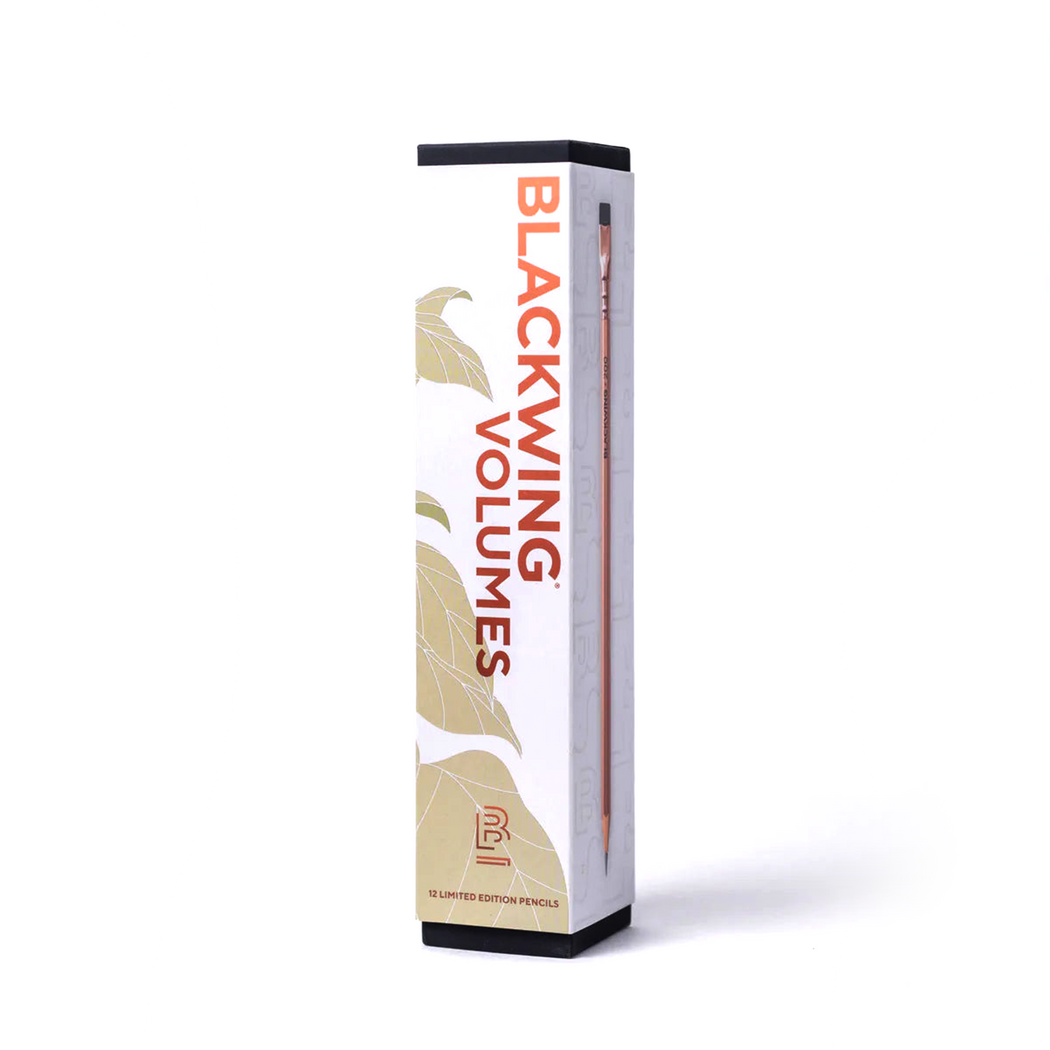 Blackwing // Vol. 200 (Set of 12)
The Blackwing 200 is a tribute to coffeehouses and the creative culture they help cultivate. Each pencil features a metallic copper design inspired by classic copper coffee roasting machines found in many coffeehouses during the '50s and '60s.
The roasting process begins when the internal temperature of a coffee berry seed reaches 200 degrees Celsius, transforming it into the familiar coffee bean. These pencils also feature our firm graphite core that is perfect for finding inspiration in a local coffeehouse.