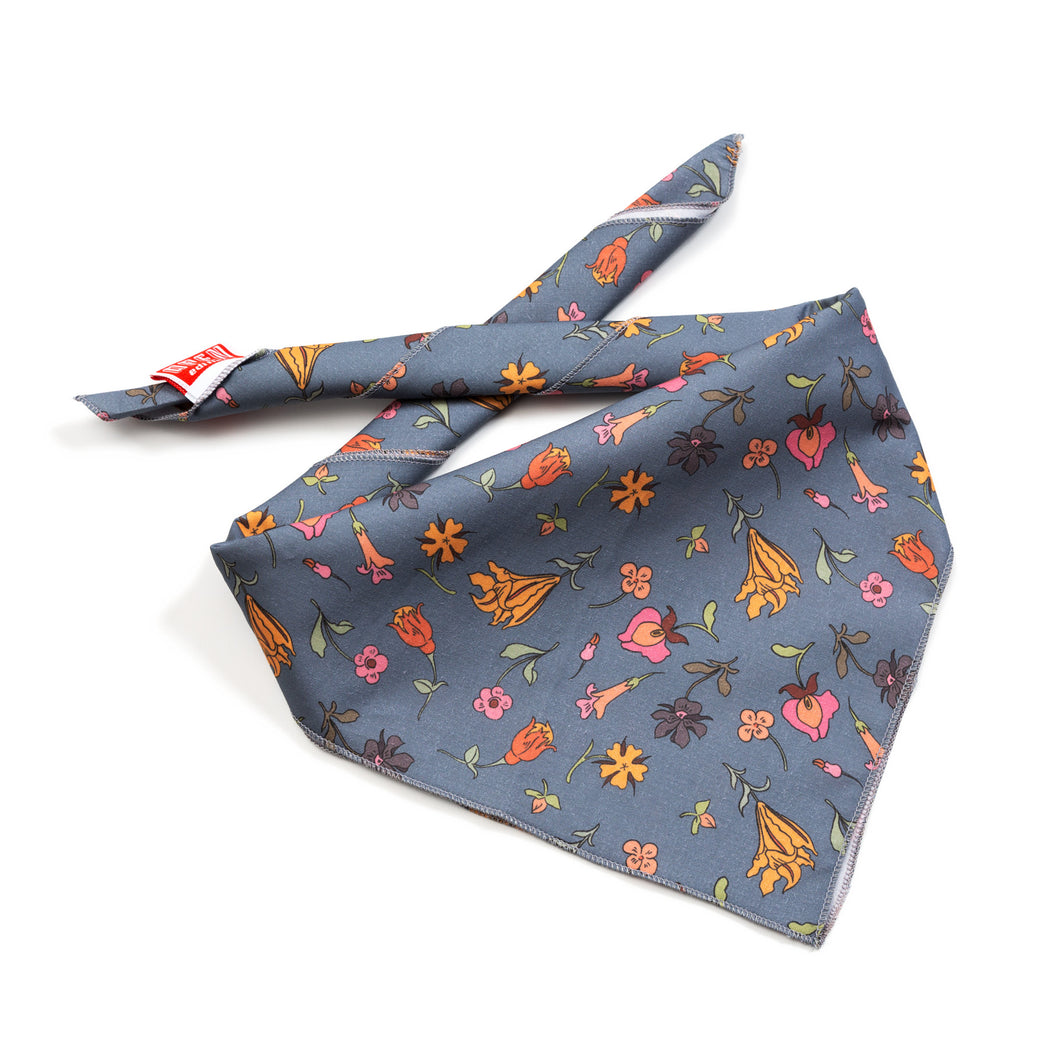 Caitlin Keogh: Flowers
Choose from flowers on cream or flowers on gray. 23" x 23" 100% cotton. Made in San Francisco by Open Editions.
Caitlin Keogh produces finely detailed paintings and drawings of textile patterns and fashion accessories, unabashedly reveling in the beauty and technique of designing, making, and wearing clothing. "My interest in drawing and painting developed synonymously with learning to sew and loving fabrics," she explains, citing Cecil Beaton's controversial photographs of models posing in front of Jackson Pollock 
paintings (published in
Vogue
, March 1951) as affirming, boundary-breaking influences on her own work. She sources the patterns for her paintings, which mimic swatches of woven or printed fabric, from scraps of cloth and images in books and online. In her detailed, colored pencil on paper drawings, Keogh concentrates on such fashion accessories as shoes and scarves, depicting them with a wit and playfulness that hints at their fetishistic status.
Keogh is represented by
Bortolami Gallery.