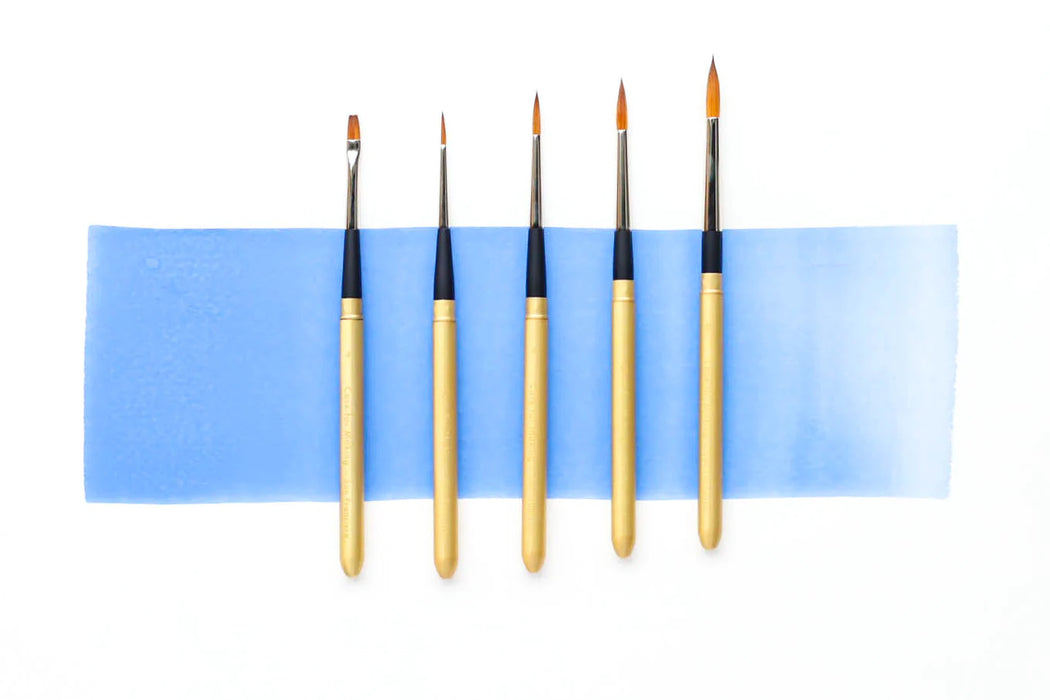 Case For Making // Matte Gold Travel Brushes
Imported from Germany, these brushes are made from synthetic sable and the handles are solid brass. These beautiful matte gold travel brushes are ready to go where you go!
When not in use, the handle detaches to be used as a cover for the bristles when on the move. Their sleek form, portable size, and sturdy metal structure make them easy to carry around in a pocket, purse, or backpack!