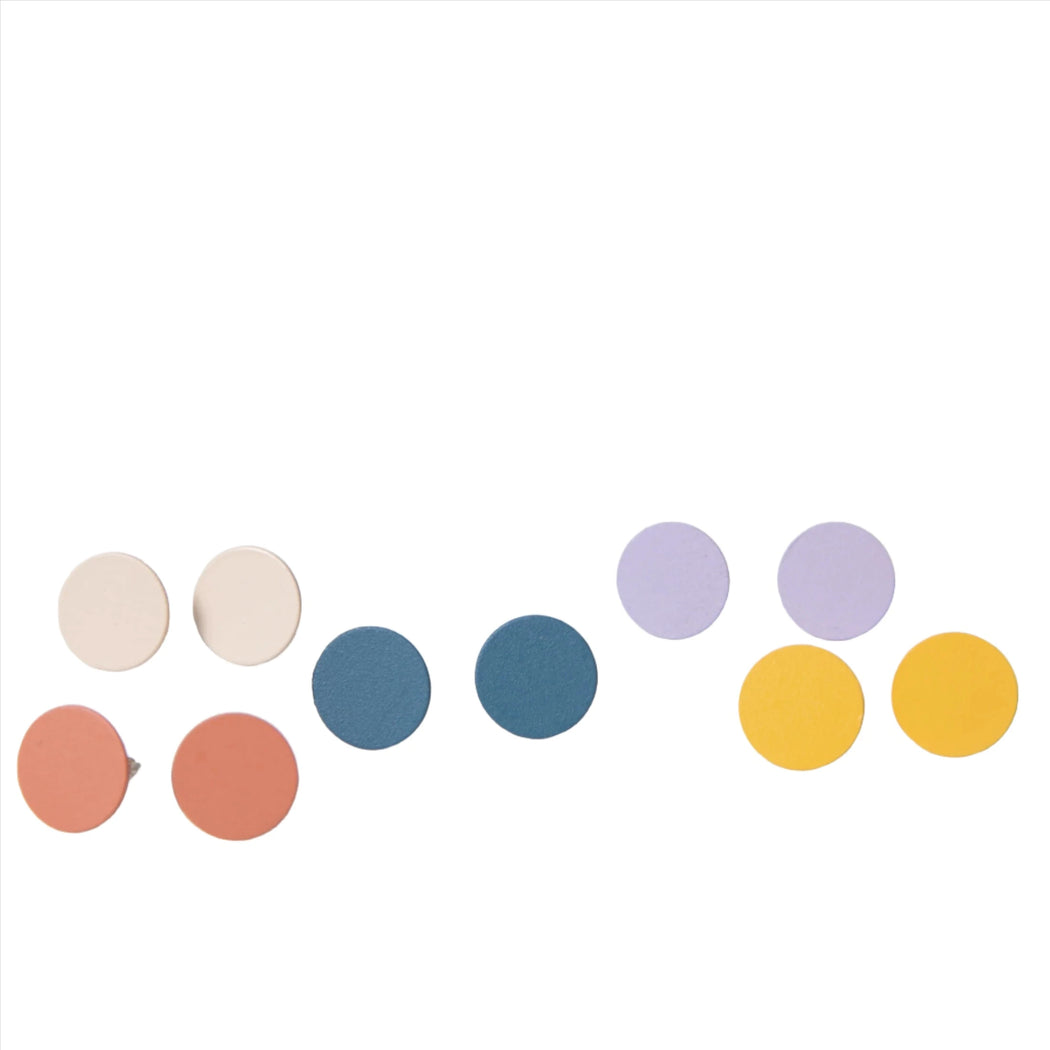 Dot Earrings
Based in Houston, TX, Pretti.Cool was founded by a bunch of 90's kids who wanted an excuse to collaborate on making products that are both practical + fun.  The Basin and Dot earrings are a fun and simple style available in a unique array of perfect hues.  Each piece is handmade in small batches.
Material: Brass, painted on both sides, with sterling silver posts




Size: 0.5 diameter




Handmade in the USA



Do not submerge in water. Wipe clean with mild soap and water.