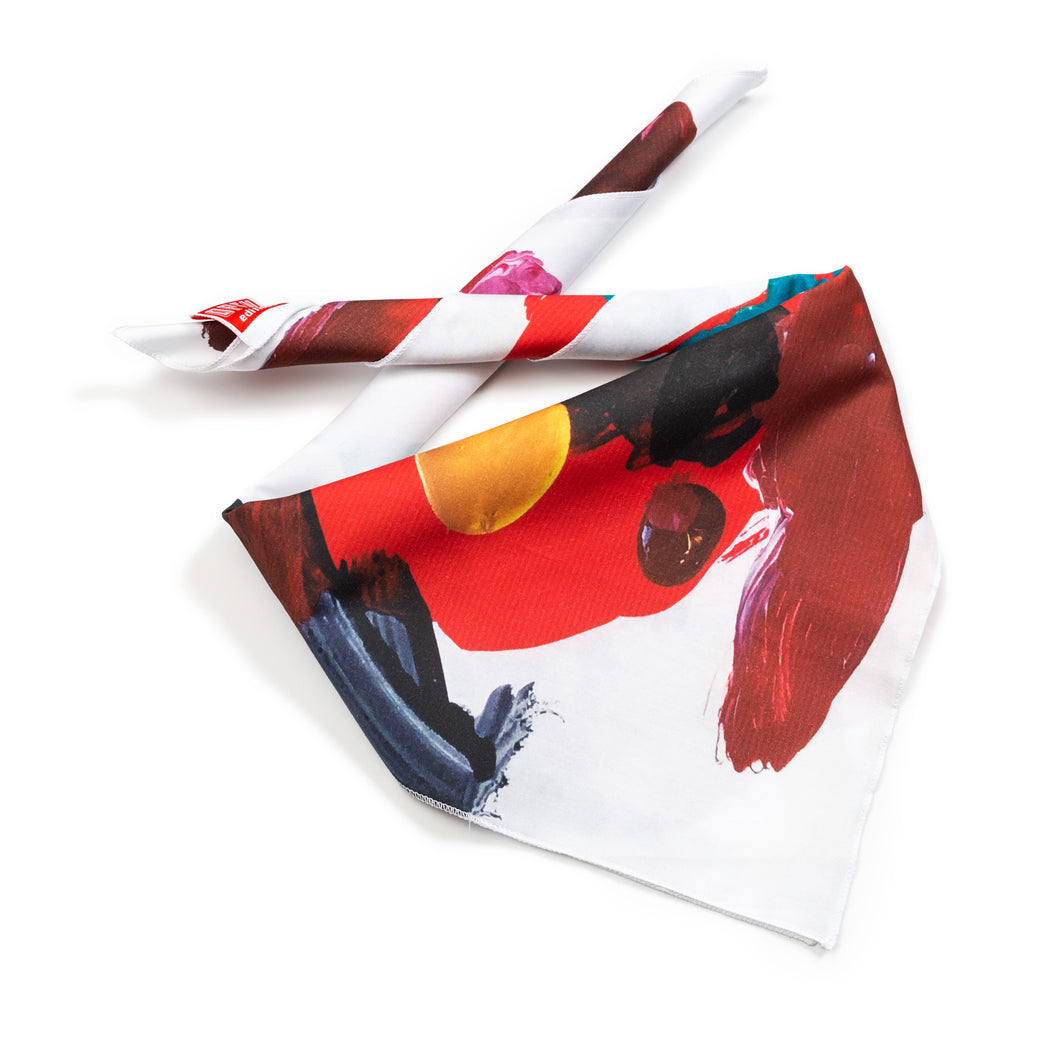 Candida Alvarez: Palette Bandana
Multicolor print on cotton. Prints vary and may be different than images. 23" x 23" Made in San Francisco  by Open Editions. 
Candida Alvarez was born in Brooklyn, New York in 1955. She is an American painter and a tenured professor of Painting and Drawing at the School of the Art Institute of Chicago where she has taught since 1998. Alvarez is known for her complex, vibrantly layered combinations of abstract and figurative forms rich in pop, historical and modern art references, incorporating world news and personal memories.
For Open Editions, Alvarez designed an apron she would find useful for painting in the studio, made from paint-resistant waxed canvas, and a collection of bandannas and handkerchiefs / pocket squares embellished with colorful elements from her palette.