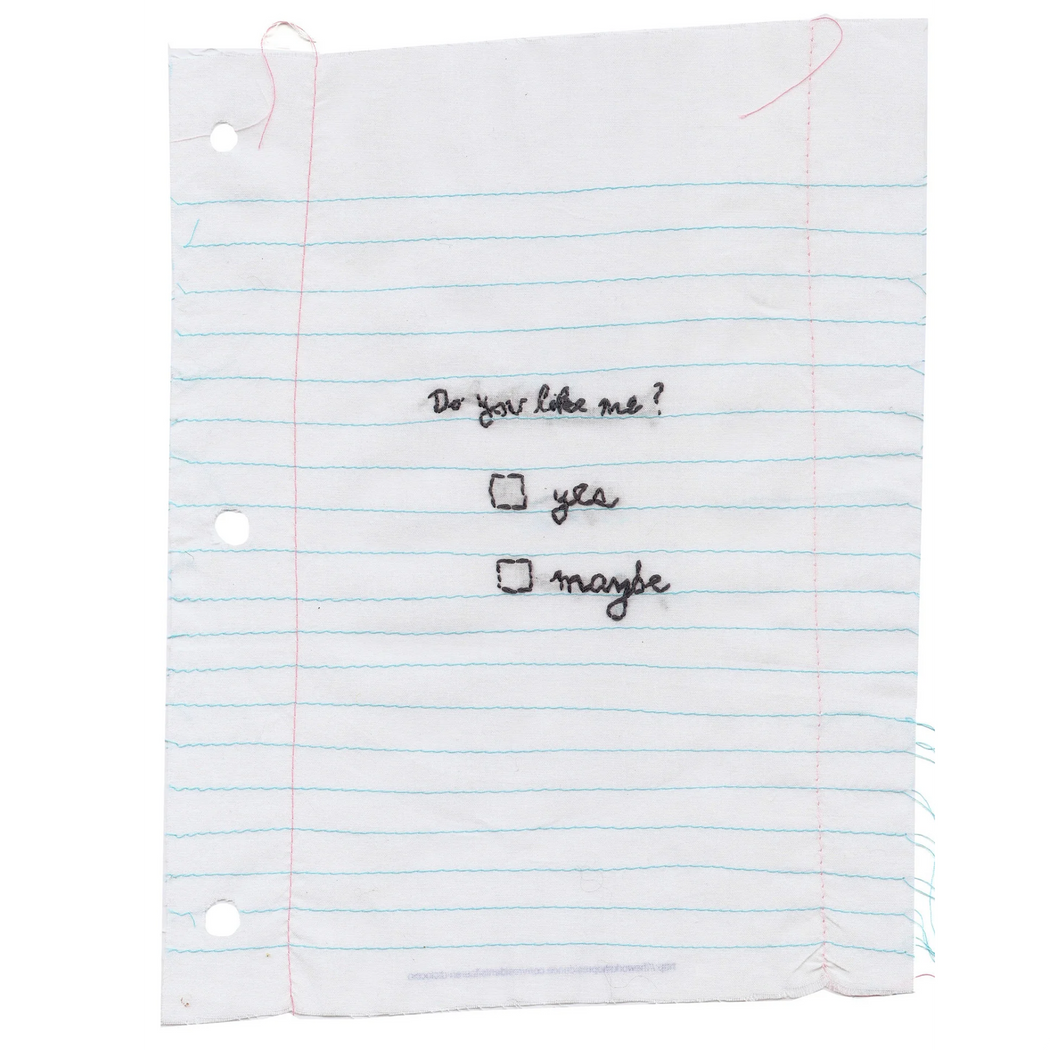 Lauren DiCioccio / Correspondence Kit
Lauren DiCioccio's tromp l'oeil "paper" is machine-embroidered in blue and pink thread on cotton muslin.  The Correspondence Kit includes everything you will need to send a message: a sheet of the lined muslin "paper", needle and embroidery floss, needle threader, washable marking pencil, embroidery hoop, translucent mylar envelope, stamp and Lauren's instructions.
Made in San Francisco by Open-Editions
"Paper" is 8" x 10"
Inspired by a project executed at the McColl Center for Visual Art in 2010 and developed in collaboration with Workshop Residence, 2012
------
Lauren DiCioccio lives in San Francisco and works primarily in the media of soft sculpture and embroidery.  Her work explores the expressive qualities of cloth and thread; she uses these materials to make objects about empathy, nostalgia, melancholy and joy.  Her work has been exhibited at the Yerba Buena Center for the Arts, the Laguna Art Museum, the Bellevue Arts Museum and she is represented by Jack Fischer Gallery in San Francisco, CA.
------
See more of Lauren's work HERE.
------
Lauren is a co-founder of Open-Editions.  Her other products include the Thank You Totes.