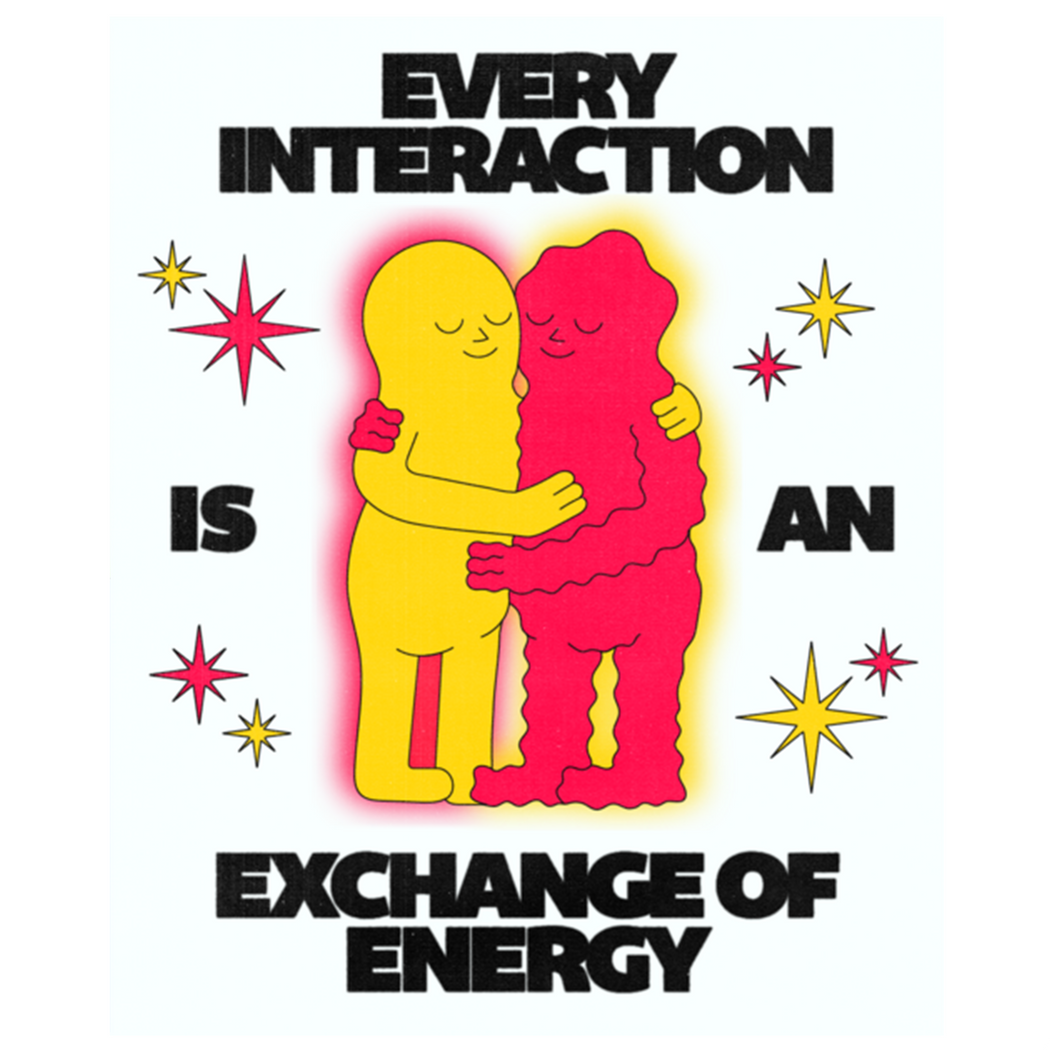 Johnnie Jefferson // Exchange of Energy Card
Johnnie Jefferson is a Los Angeles based graphic designer and creator of Pleasureparadox.png. Jefferson created these illustrations based of trying to understand her mental health and existence, and in these illustrations she incorporates words that give her a "sigh of relief" in hopes to give others the same reassurance. Jefferson has done a variety of projects ranging from booklets, freelance design, illustrations and clothing.
                                                                                                                                 4.25"x5.5" A2 size card with envelope.