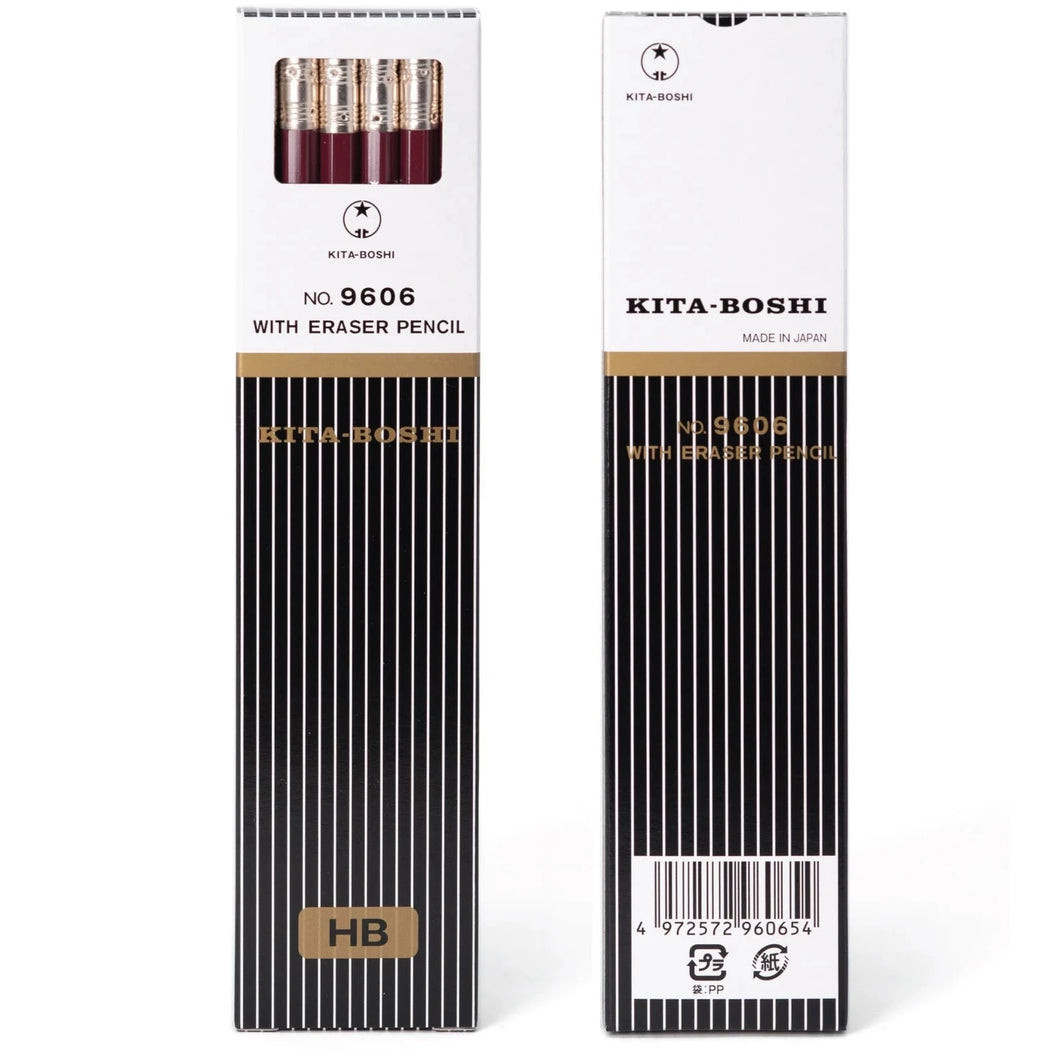 Kitaboshi 9606 Academic Writing Pencil Set of 12
The Kitaboshi 9606 has its own style which reflects the idiosyncrasies and passion of its small, family-owned manufacturer. Kitaboshi's choice of gold foil stamping on one side and silver on the other creates a unique look. The lacquer is a brownish maroon, darker and less red than the Mitsubishi 9850. The unusually high-quality wood used for the 9606 is also noteworthy, with lovely reddish color and pronounced grain.
Kita-Boshi Pencil Co started as a lumber company in Japan in 1909. In 1944, they started making their first pencil. The company's mission is to follow the "pencil principle". The pencil principle was inspired by how a pencil sacrifices its own body to let everyone write -- and to do so, the core/lead is required to be centered precisely. While fewer people are using pencils these days, Kita-Boshi continues their mission to re-innovate the pencil industry with new products.