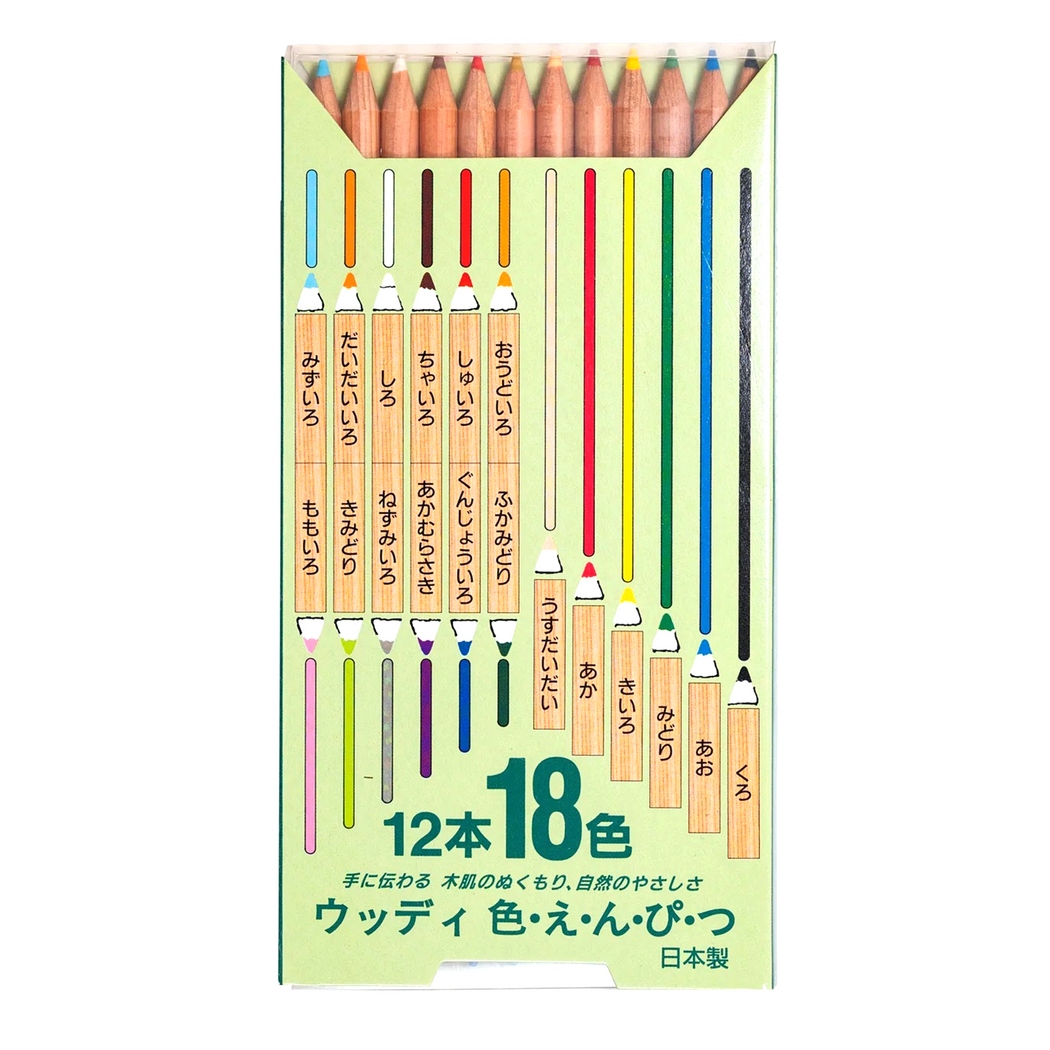 Kitaboshi // Set of 12 Color Pencils
6 single-color pencils and 6 double-sided (with a gold ring marking the mid-point). Suitable for children and adults. Lightfast oil-based pigments give a warm and gentle color. Slide-out plastic interior tray keeps pencils organized; exterior case is paper.
Non-toxic.

Made of recyclable wood.