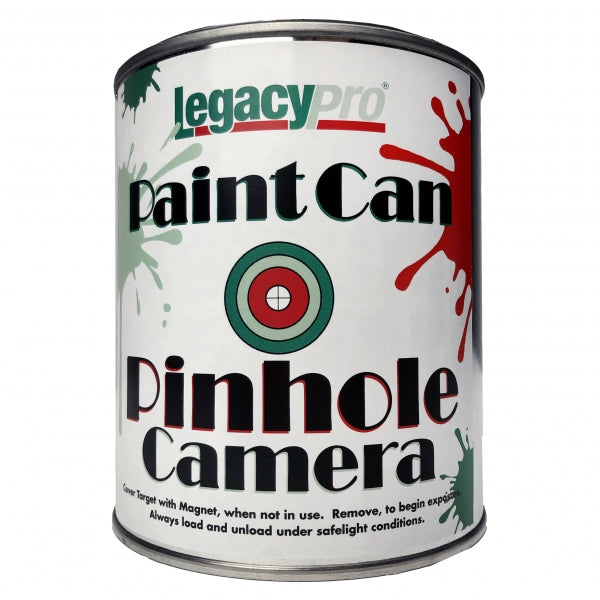 LegacyPro // Paint Can Pinhole Camera
The Legacypro Paint Can Pinhole Camera is simply that – a pinhole camera made from a paint can. This easy-to-use object is perfect for teaching students a variety of things about the science behind the camera obscura effect and how to make photographs with very little technology – plus, they're also just a lot of fun!
Each camera is equipped with the following: - A Can (with a Lid - those are important!) - A Pinhole opening, drilled for an f-stop of f/125. - A Magnet for use as your shutter (1"x3" white strip found inside can when unboxing).