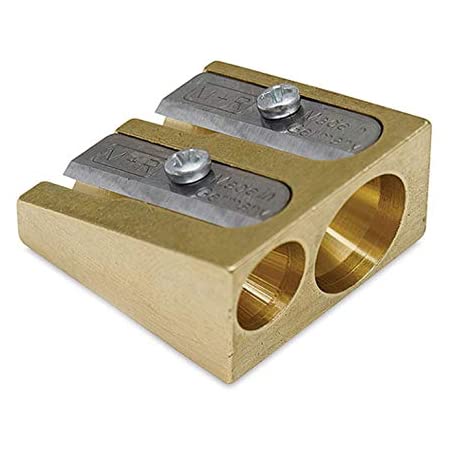 M+R Brass Wedge Sharpener
High quality and handsome pencil sharpeners. Popular with design professionals and artists, they represent a "heavy" alternative for individualists: sharpeners made of brass!  These unbreakable sharpeners are suited for pencils up to Ø 11 mm. The exceptional M+R blade is replaceable, assuring that these sharpeners will last a lifetime!
Produced by Mobius + Ruppert
Made in Germany
Size: 1"x1"