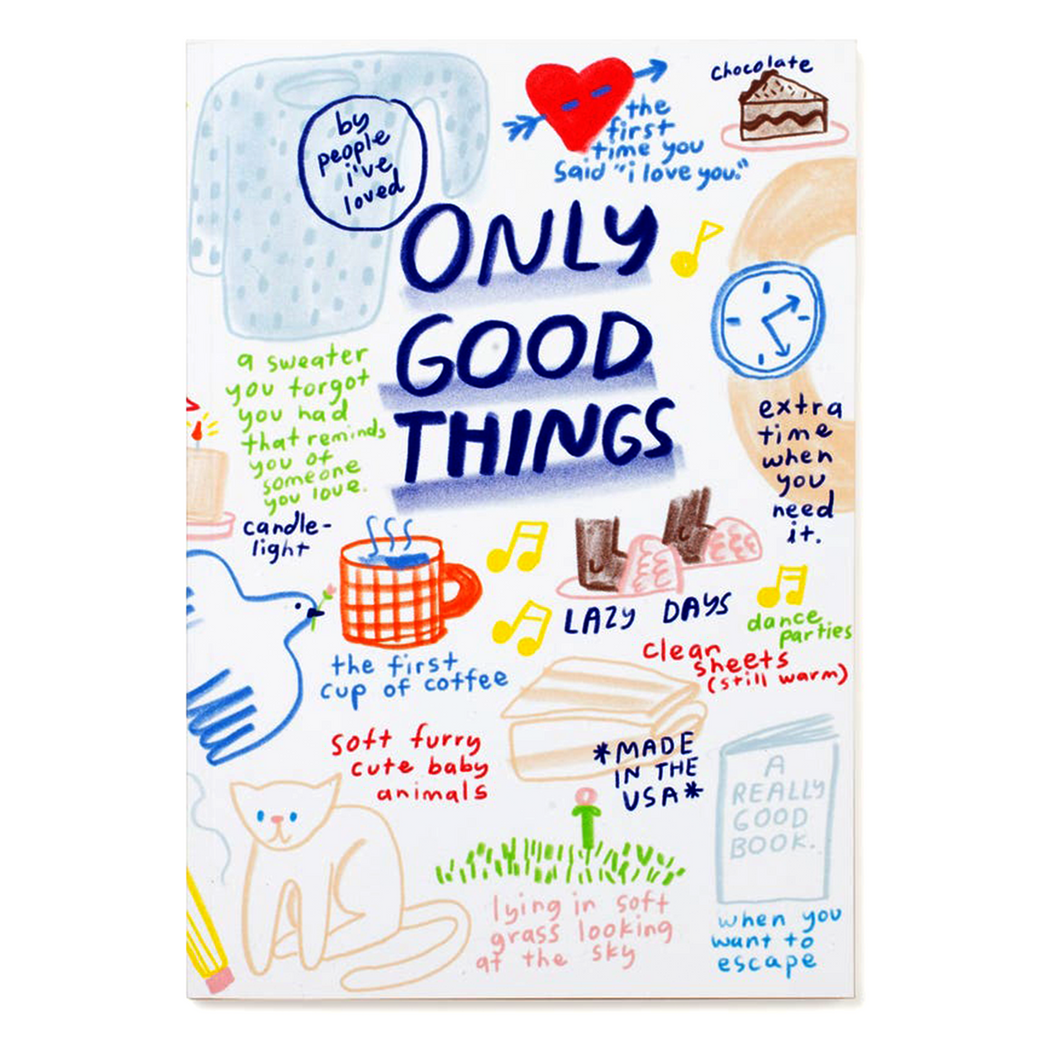 People I've Loved / Only Good Things Notebook
Positive vibes only. Here's a notebook full of friendly reminders of all the little blessings we come across in everyday life.
Produced by People I've Loved
Made in the USA

5.25" x 7" 

40 sheet notepad
------
People I've Loved, run by Carissa Potter Carlson, is a small printmaking workshop based out of Oakland, California. They specialize in hand-printed & assembled objects, in an Oakland farmhouse with a lemon tree.  People I've Loved 's works  intend to facilitate the communication between real, tactile people.
------
See more of People I've Loved's work HERE.