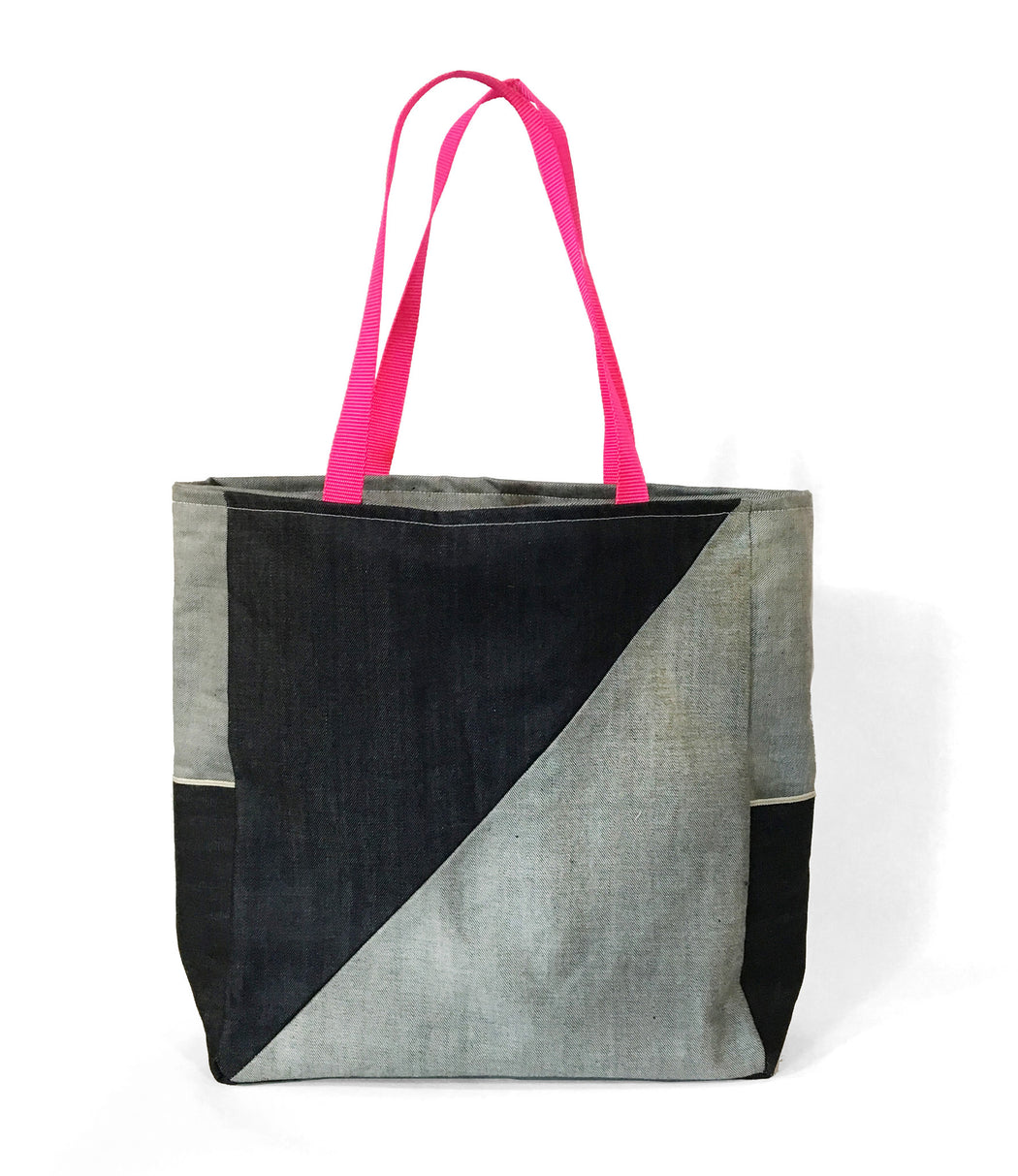 Salvaged Selvedge // Denim Tote
This denim tote is part of our "Salvaged Selvedge" line of goods.  The pieces in this collections are all made of raw selvedge-edge denim remnants we collect from SF-based jeans manufacturers.  Our patchwork patterns utilize the front and back of the denim and show off the selvedge edge of the material.  Nylon handles in hot pink, hot orange, or gold add a fun pop of color.  
-Exterior pockets on the sides are perfect for your phone or keys.
-Three interior pockets, 6.5" deep, keep your small items from falling to the bottom of the bag.
-Bag dimensions are 15" wide, 16.5" high and 5" deep.  
-1" wide flat nylon strapping.
-Raw denim is dyed with indigo, which can transfer to make other items blue, until the bag is worn in.  We recommended that you use a different bag when you wear your favorite white jeans!
-Machine wash, hang dry.
-Made in San Franciso, CA.