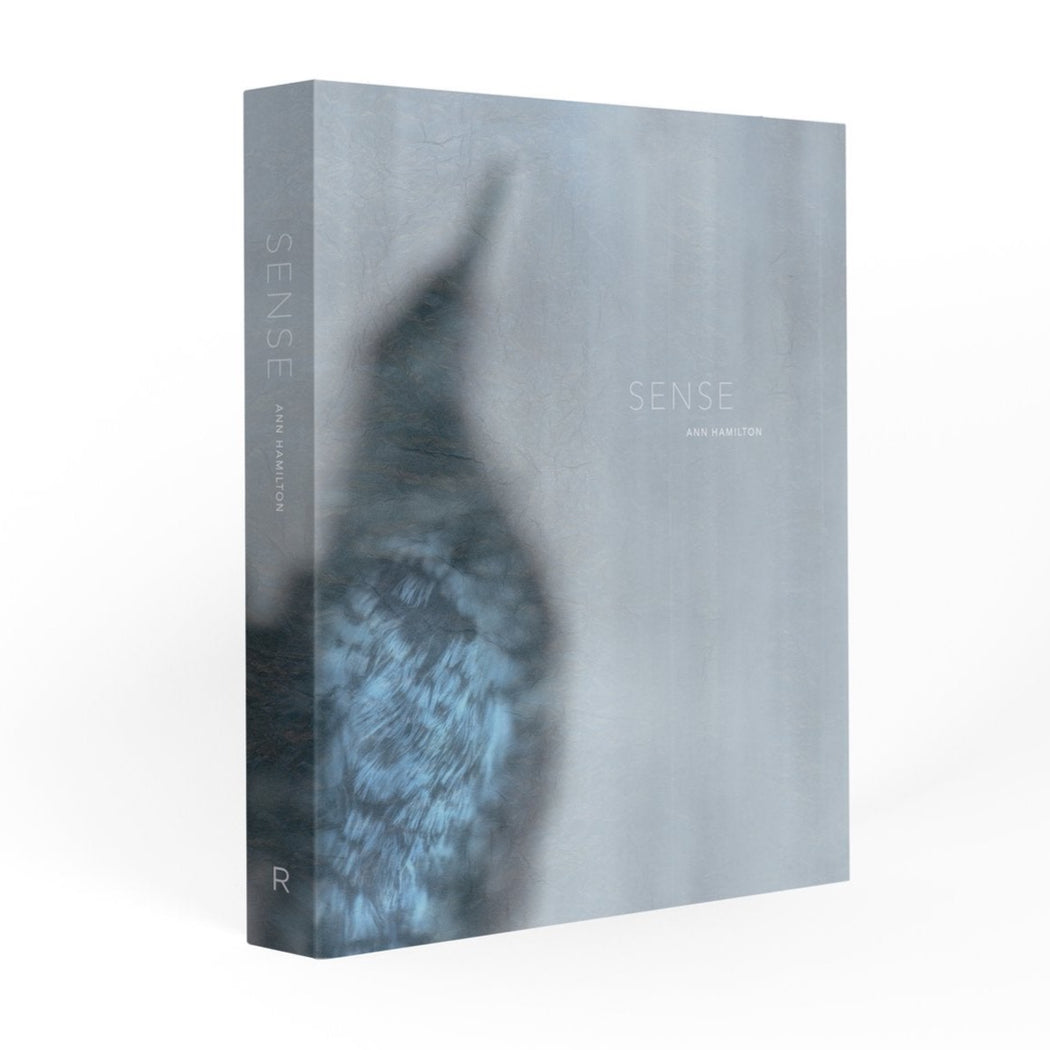 Sense // Ann Hamilton
An exploration into the possibility of cultivating attention in a hyper-distracted world of information.
ANN HAMILTON believes that projects can be considered not as artifacts or something to be documented, but as their own material object—in this case, a book. While Sense contains images that Hamilton has accumulated over many years, of people and of objects that conflate touch, light, and surface, the book also becomes an object in hand, a thing felt, an artwork in itself. 
Hamilton's practice is centered in the metaphorical structures and material processes of textiles, and takes form as large-scale site-responsive installations, performance collaborations, print media and public projects. Inspired by histories and geographies of place, the work's multiple forms often juxtapose expressions of language and tactile materiality to explore relationships between the individual and the collective, the animate and inanimate, the human and non-human animal, the silent and the spoken. 
Whether comprised of a building four stories high or confined to the surface of a thimble—or the pages of this book turning on one's hands—the qualities of these spaces, objects and their atmospheres evoke an awareness of the site and the scale of the body to ask how in a technologically extended world the literacies of the hand and embodied knowledge matter.
Artwork and text by Ann Hamilton
Hardcover / 8.75 x 12 inches
176 pages / 110 images