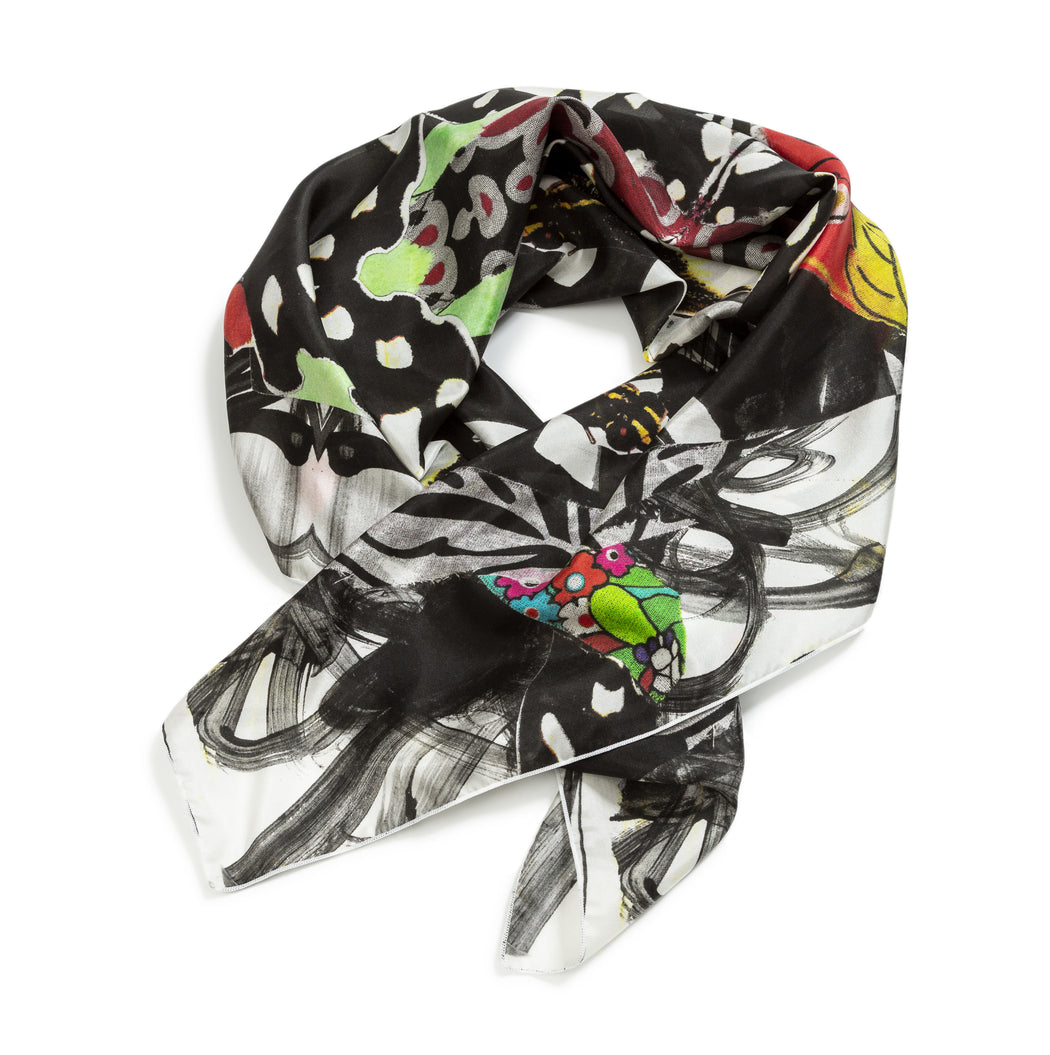 Shinique Smith / Mending Mirrors Scarf
For more than a decade, multimedia artist Shinique Smith has employed clothing, textiles, and objects — items that exist in the realm of what we call belongings — to construct sculptures, paintings, and site-specific installations. Examining the ways in which these objects resonate on a personal and social scale, Smith's works operate at the convergence of consumption, displacement, and sanctuary. In her hands, these materials reveal connections across space, time, and place, suggesting the possibility of constructing worlds renewed by hope. Born in Baltimore and currently residing in Los Angeles, Smith's artworks have been widely exhibited and are held in the permanent collections of many institutions, including the Brooklyn Museum, the Denver Art Museum, Los Angeles County Museum of Art, Minneapolis Art Institute, MOCA Jacksonville, the Museum of Fine Arts Boston, the Studio Museum of Harlem, and the Whitney Museum of American Art.
Produced by Open-Editions
Made in South San Francisco
Sublimation print on silk habotai
Scarf measures 36" x 36"