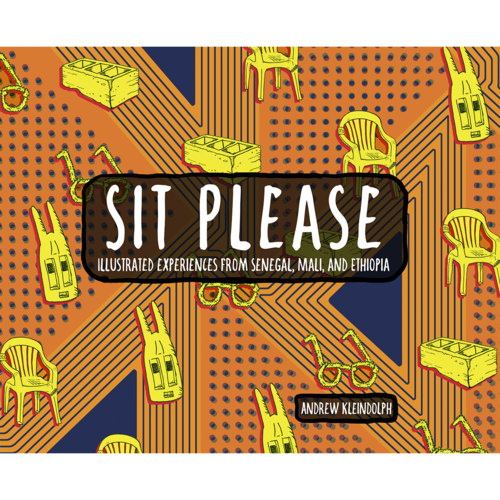 Sit Please / Andrew Kleindolph
This 176-page full-color book is composed of illustrated nonfiction stories about traveling in Senegal, Mali and Ethiopia. The experiences are loosely organized into seven parts.
Andrew Kleindolph is an artist and designer living and working in San Francisco. He is attracted to elements of sculpture, craft, and industrial design, and his visual work varies from interactive electronic sculpture to digital drawing to functional objects. Kleindolph looks for ways to apply themes like inefficiently, malfunction, political or cultural data, spiritually, dangers and asymmetry to carefully-crafted electronic devices. 
Learn more about the artists at their website extrasleepy.com.