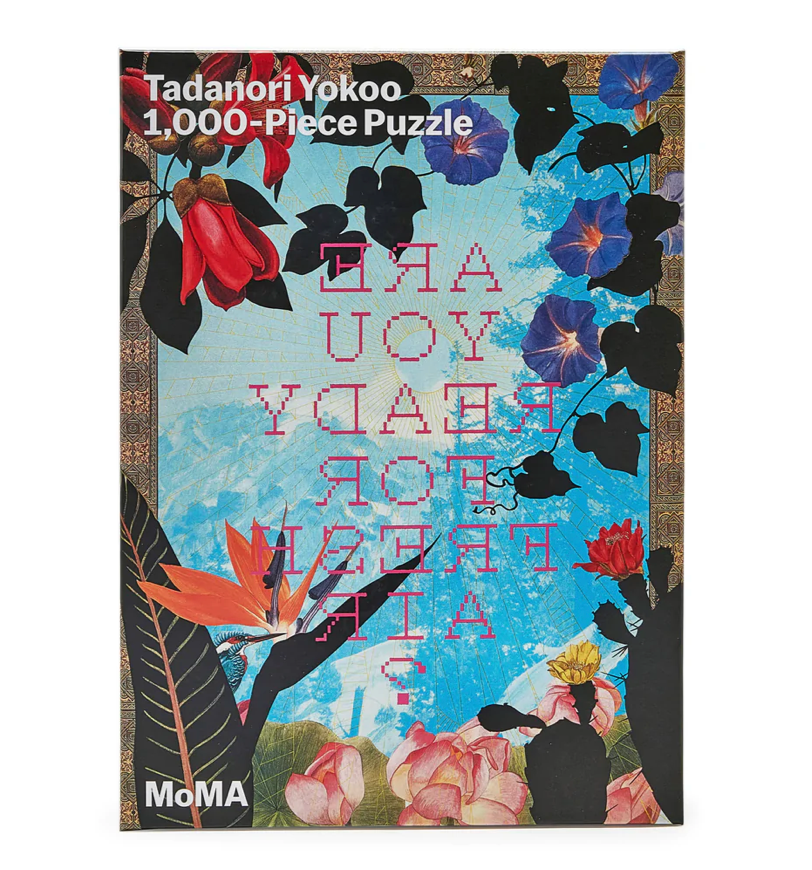 Tadanori Yokoo // 1000 Piece Puzzle
Think of Spring, flowers and fresh air while assembling this oversized puzzle. This 1,000-piece Tadanori Yokoo Large Jigsaw Puzzle features a reproduction of Yokoo's artwork Are You Ready for Fresh Air?, Vitar (1989), a work in MoMA's collection. Tadanori Yokoo is a Japanese graphic designer, illustrator, printmaker and painter with 91 works in MoMA's collection.
This puzzle includes a unique easy-to-assemble nine-compartment sorting tray for organizing the puzzle pieces inside the box. Made from 95% recycled greyboard and printed with non-toxic ink. The large puzzle pieces make it easier to see the details and match the pieces. Assembled, the puzzle measures 39.4l x 27.6"w.