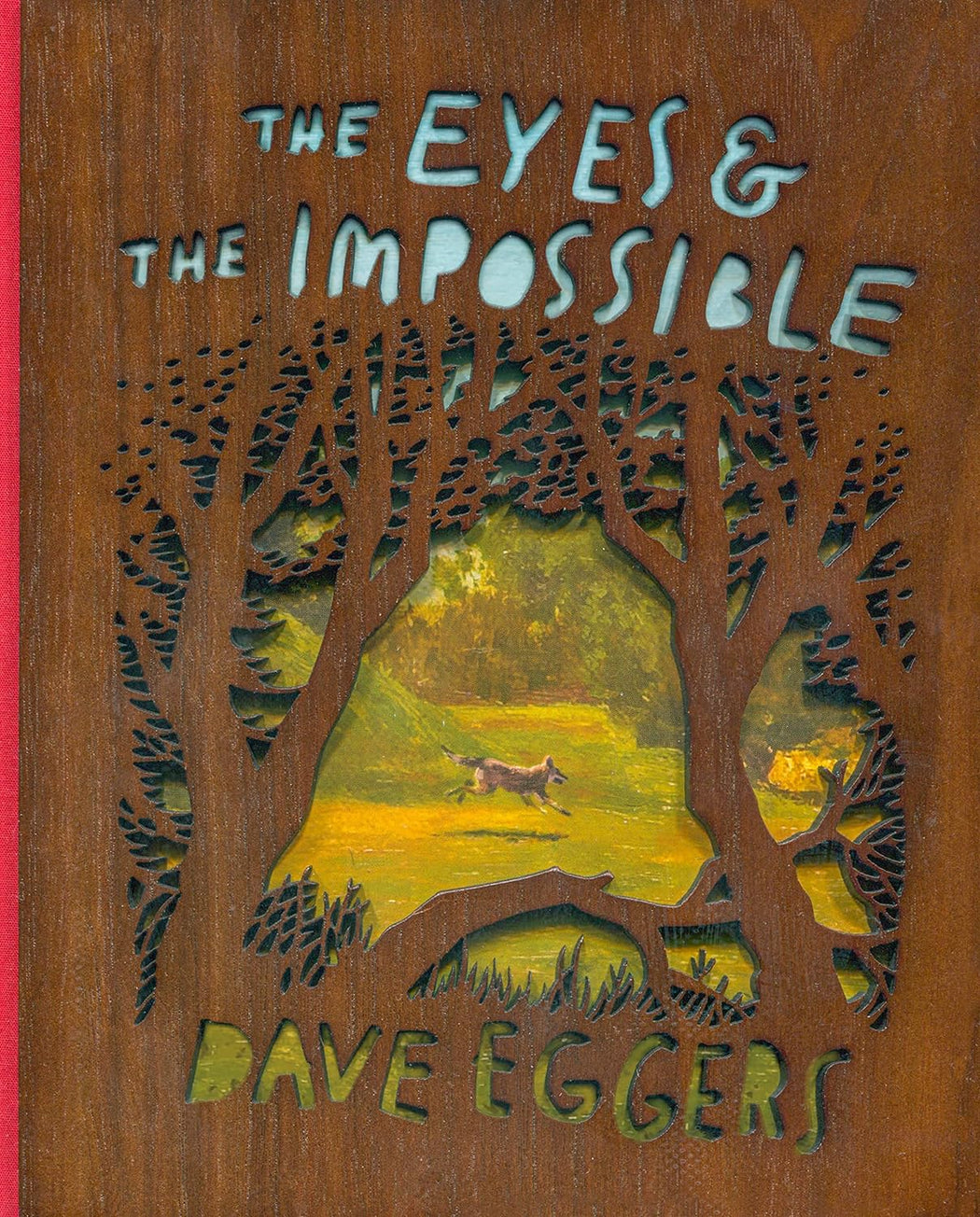 The Eyes & The Impossible // Dave Eggers
The Eyes and the Impossible is the story of a dog named Johannes. Johannes is a free dog, a fast dog—such a fast dog! He lives in an urban park by the sea, and every day, he runs through the park, seeing all, missing nothing, and reporting what he sees to the park's three ancient Bison, the Keepers of the Equilibrium. But the Equilibrium has been disrupted.
Mysterious rectangles are hypnotizing Johannes, humans are erecting a strange new building, and an entirely new kind of animal has arrived in the park—and there are hundreds of them. Johannes must run faster, see better, and ultimately do more than run and see—he must liberate those he loves.
Gorgeously illustrated throughout by Shawn Harris (author of Have You Ever Seen a Flower? and illustrator of Her Right Foot by Dave Eggers, among many others), Dave Eggers's The Eyes and the Impossible is a lyrical, soulful book full of wit and passion—a timeless story for readers of all ages.